EDIT MAIN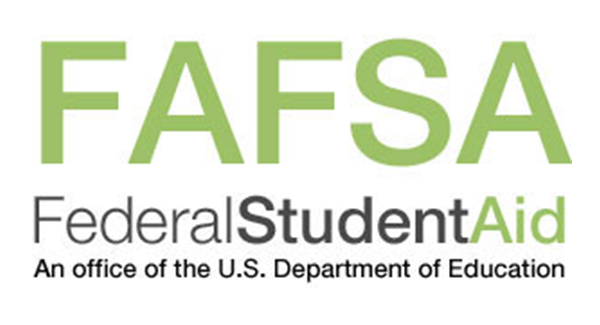 What is the FAFSA?
To apply for federal student aid, such as federal grants, work-study, and loans, you need to complete the Free Application for Federal Student Aid (FAFSA). Completing and submitting the FAFSA is free and easier than ever, and it gives you access to the largest source of financial aid to pay for college or career school.
In addition, many states and colleges use your FAFSA information to determine your eligibility for state and school aid, and some private financial aid providers may use your FAFSA information to determine whether you qualify for their aid.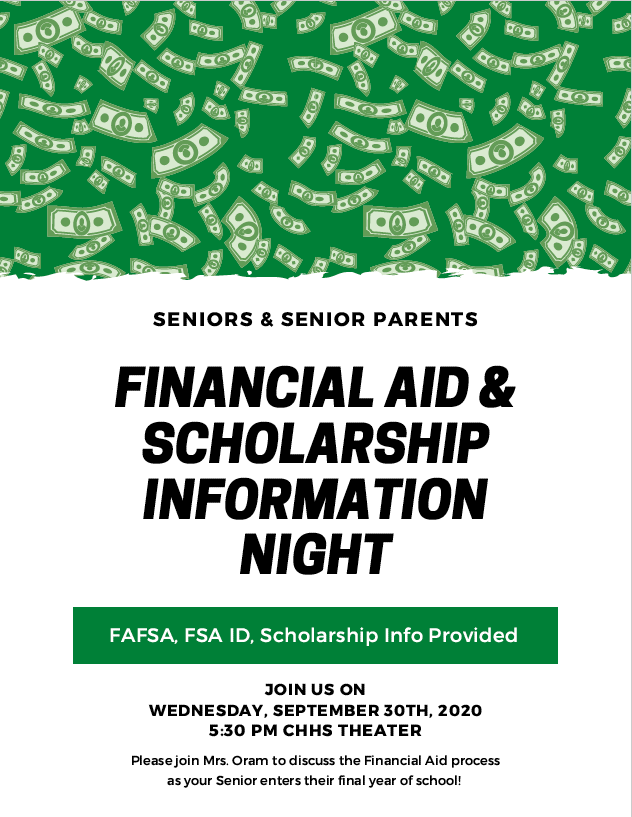 On Wednesday, September 30th, 2020 at 5:30 p.m. Mrs. Oram will host a Financial Aid and Scholarship Informational Session. This session is to help guide Seniors and their parents through the final year of High School and how to prepare for post-secondary success financially.
Documents Utilized During the Financial Aid Night
Federal Student Aid At A Glance
Do You Need Money for College or Career School? Apply for Federal Student Aid
College Admissions Amid COVID 19

---