EDIT MAIN
What is the FAFSA?
To apply for federal student aid, such as federal grants, work-study, and loans, you need to complete the Free Application for Federal Student Aid (FAFSA). Completing and submitting the FAFSA is free and easier than ever, and it gives you access to the largest source of financial aid to pay for college or career school.
In addition, many states and colleges use your FAFSA information to determine your eligibility for state and school aid, and some private financial aid providers may use your FAFSA information to determine whether you qualify for their aid.
---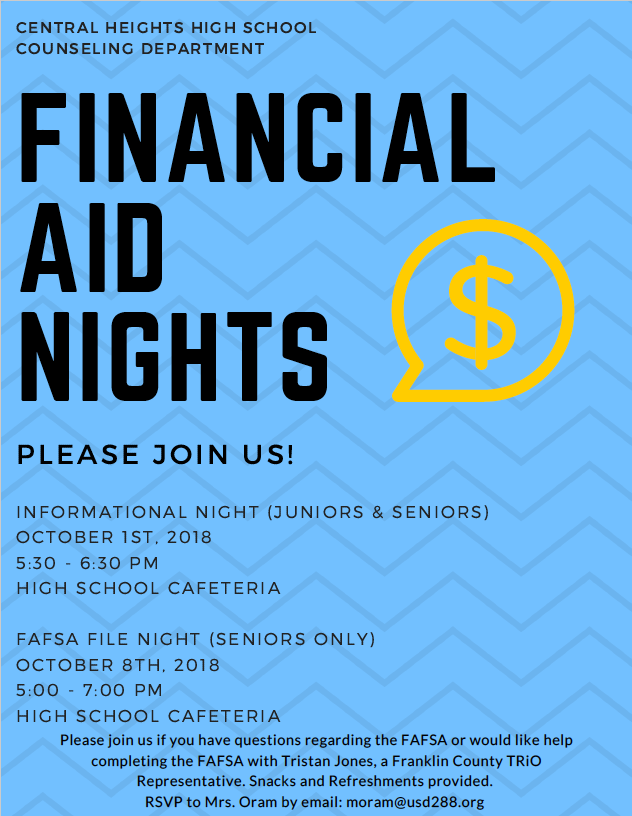 On Monday October 8, 2018 a Financial Informational meeting was held in the Cafeteria. Here are the notes provided during that meeting.
---