EDIT MAIN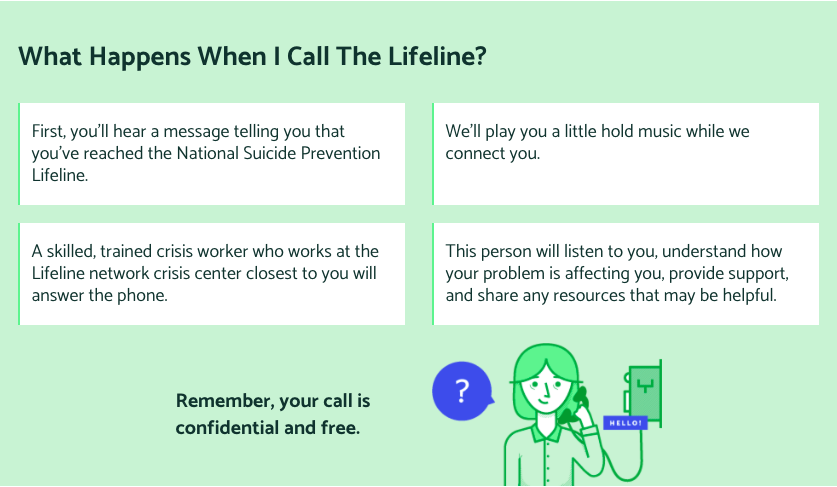 National Suicide Prevention Lifeline
We can all help prevent suicide. The Lifeline provides 24/7, free and confidential support for people in distress, prevention and crisis resources for you or your loved ones, and best practices for professionals.
National Suicide Prevention Lifeline Infographic
---
Crisis Text Line
Text 741741 from anywhere in the USA to text with a trained Crisis Counselor.
Every texter is connected with a Crisis Counselor, a real-life human being trained to bring texters from a hot moment to a cool calm through active listening and collaborative problem solving. All of Crisis Text Line's Crisis Counselors are volunteers, donating their time to helping people in crisis.
---