Central Heights Board of Education is looking to fill a vacant position. Applications are due by January 5th. If you have any questions or would like to submit a letter of interes...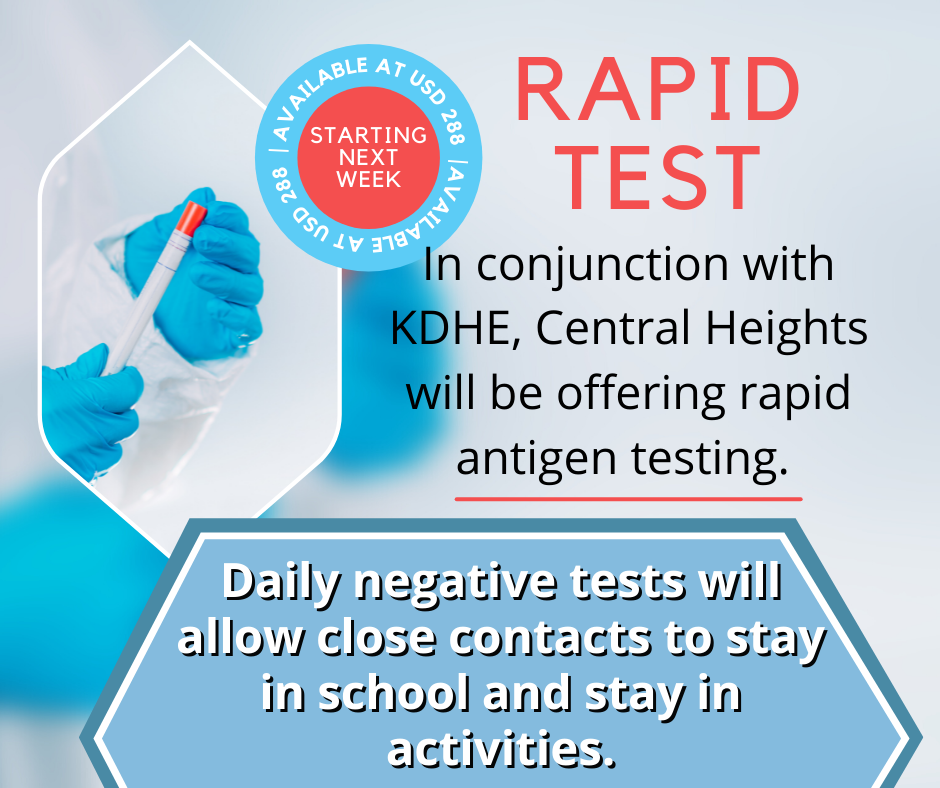 In conjunction with the Kansas Department of Health and Environment (KDHE). Central Heights will be offering Daily Rapid Testing on an opt-in basis. Central Heights will not be r...
This form will only need to be completed if you are not currently a student attending this year. Please click the link to get your student enrolled. Make sure you select the 21-2...