These performers never cease to amaze with their talent! Wow!!! They sounded fantastic! Their hard work has definitely paid off. Thank you Ms. Selenke and our alumni for joining in!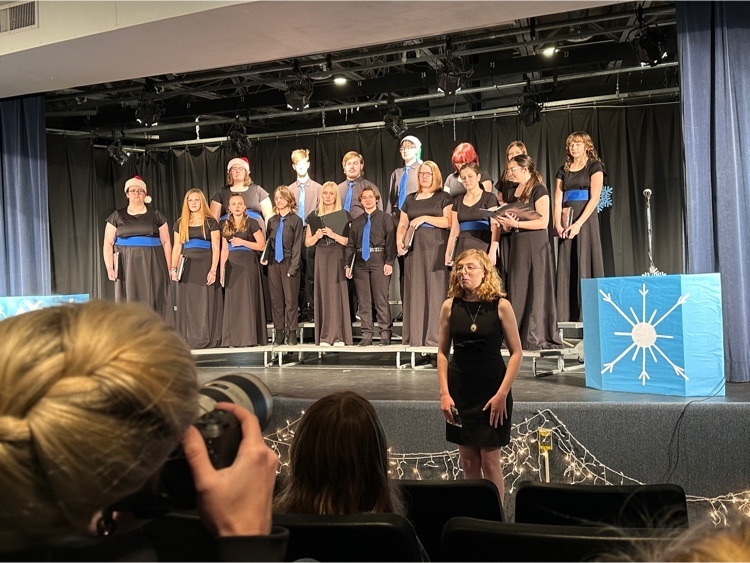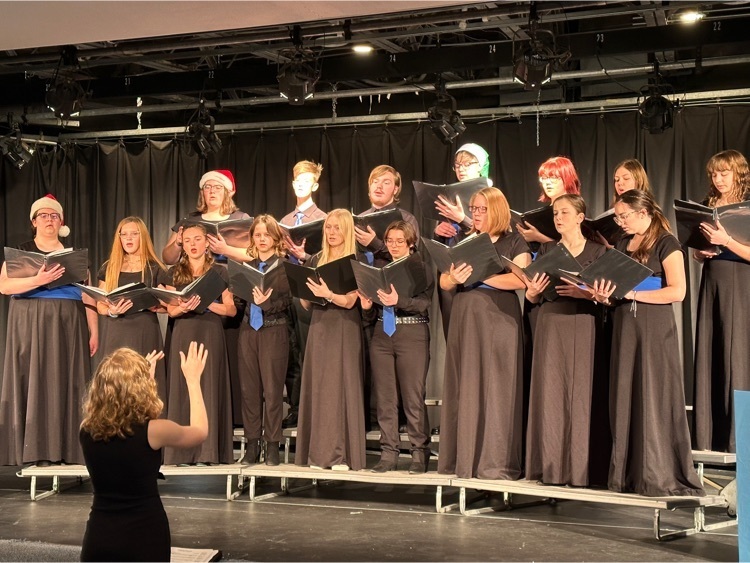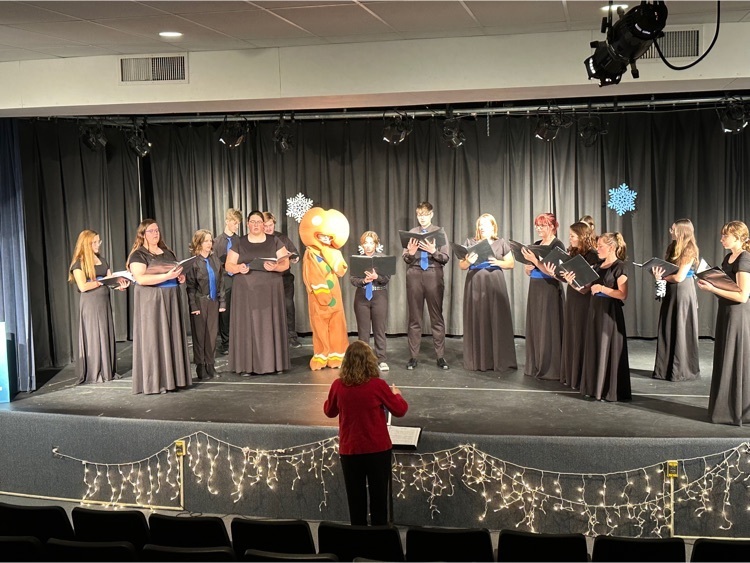 Great performance by our Central Heights Middle School Choir at our Winter Choral Concert tonight. Thank you students and Ms. Selenke!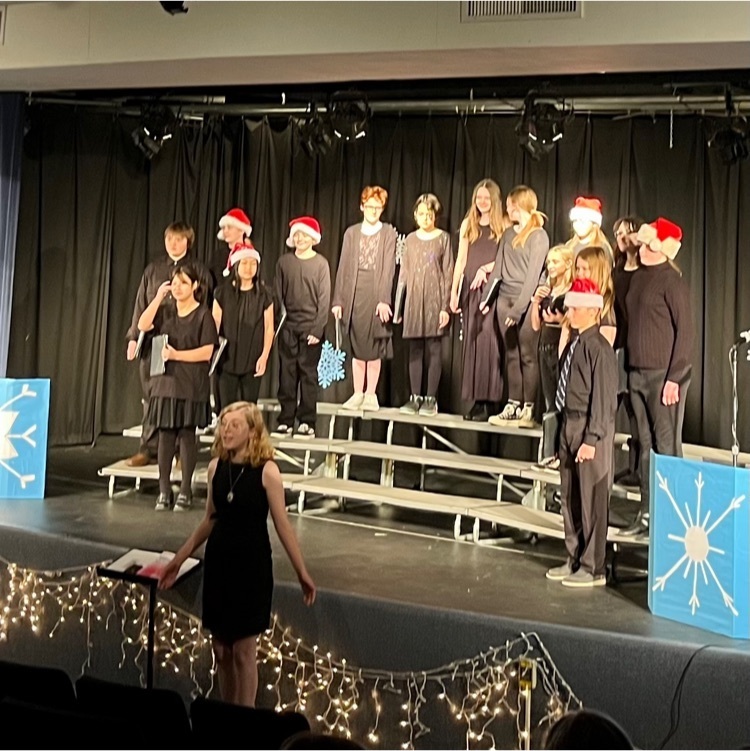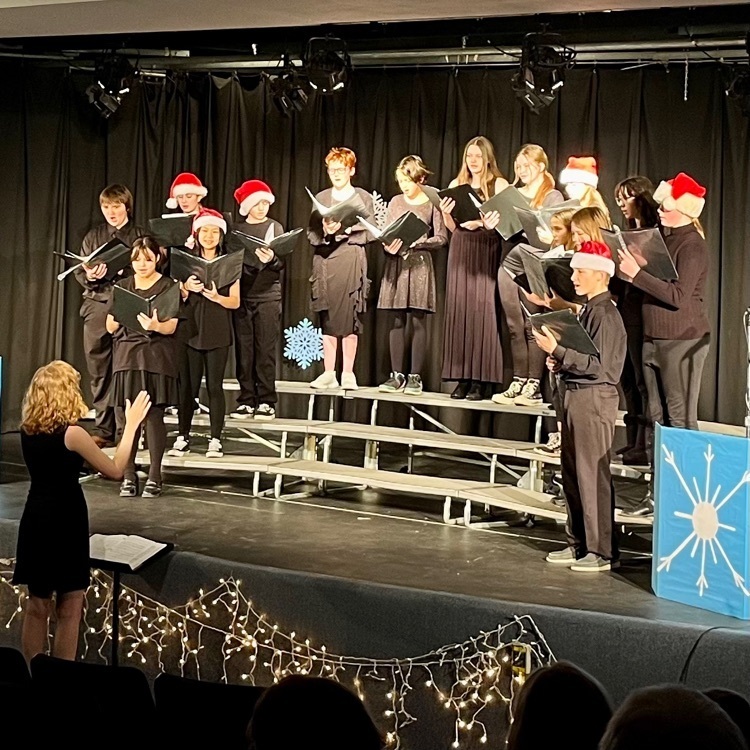 We had some visitors in science class today! We tried to catch the gingerbread man but was unsuccessful! We love our students being good role models at CH!!!! We are #CHstrong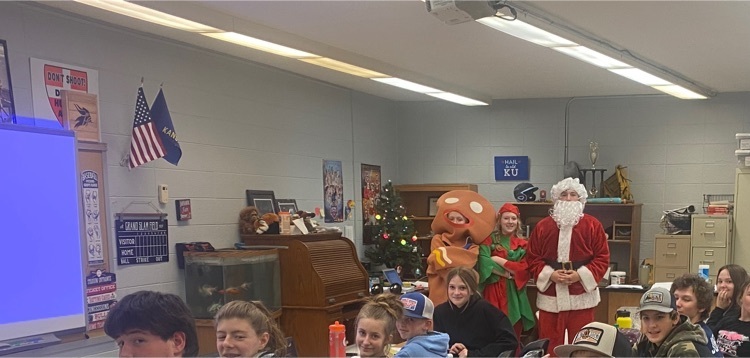 Sports picture day is tomorrow. Please make sure to bring your uniforms and order forms to give to the photographer.
Congratulations to the following students who did a fantastic job performing on Saturday at High School and Middle School District Choir. Great job, Jenna Jumet, Kristina Mann and Aly Roll!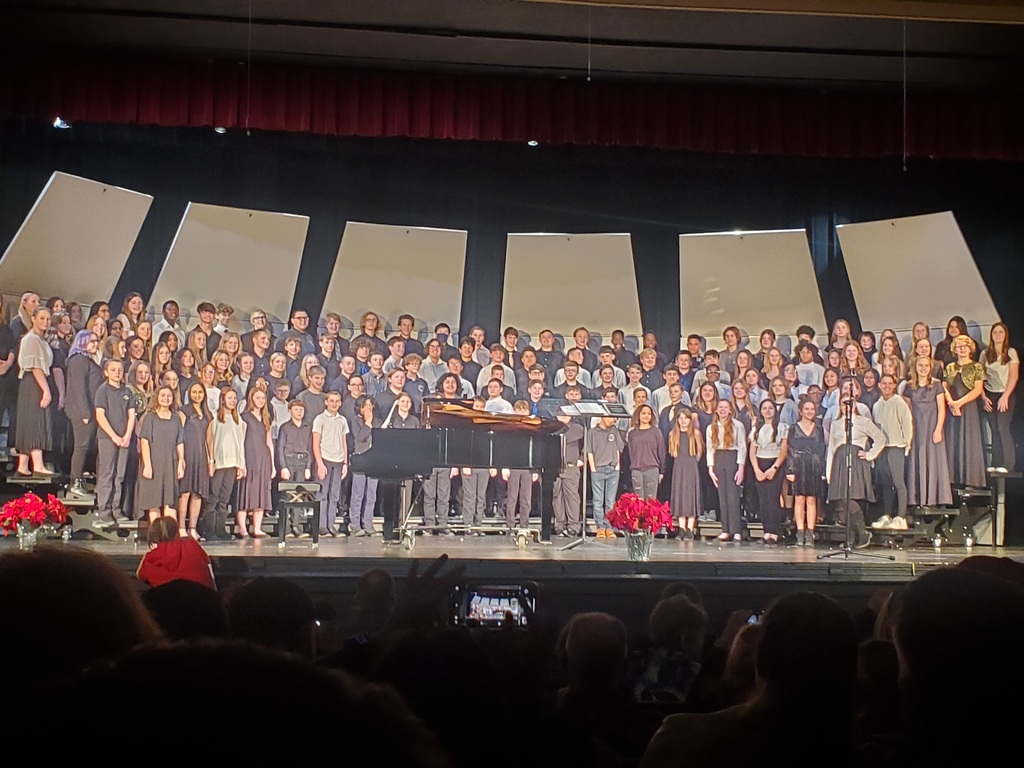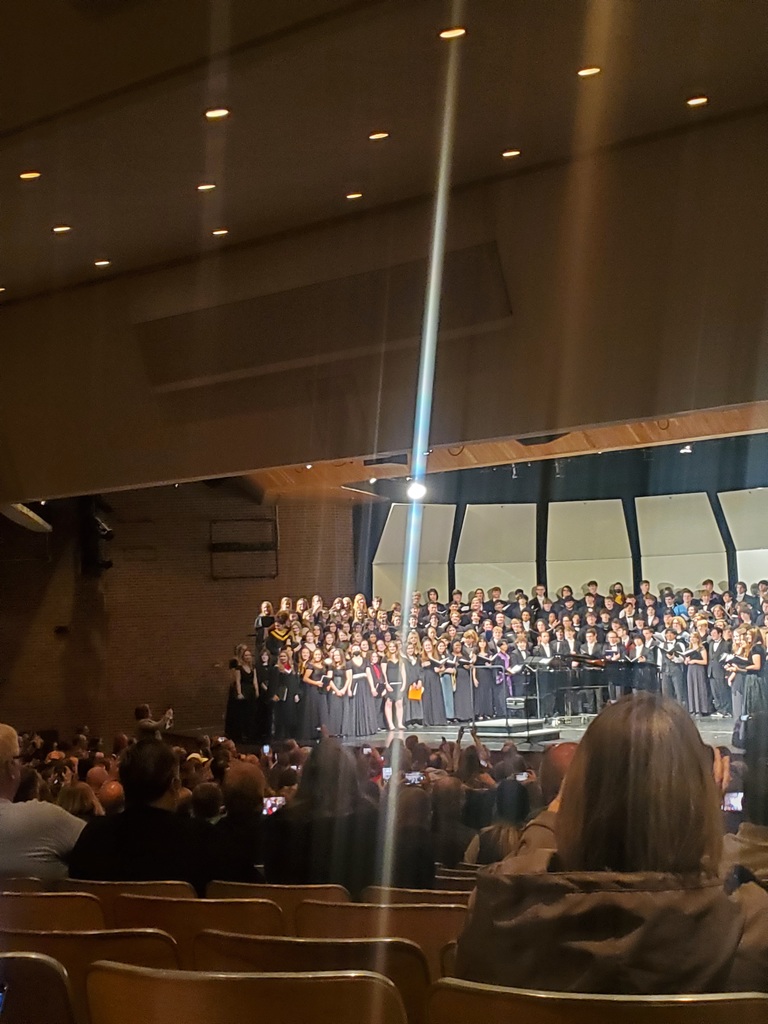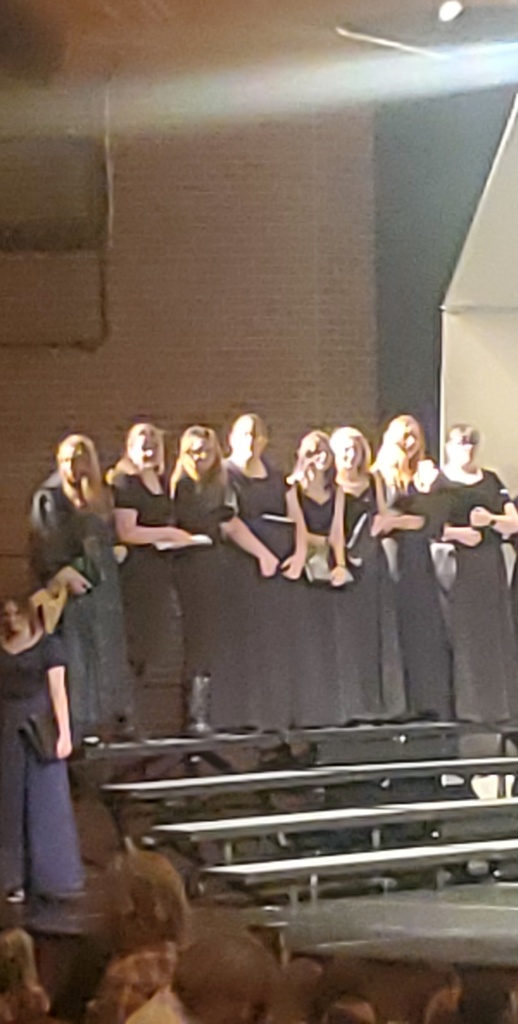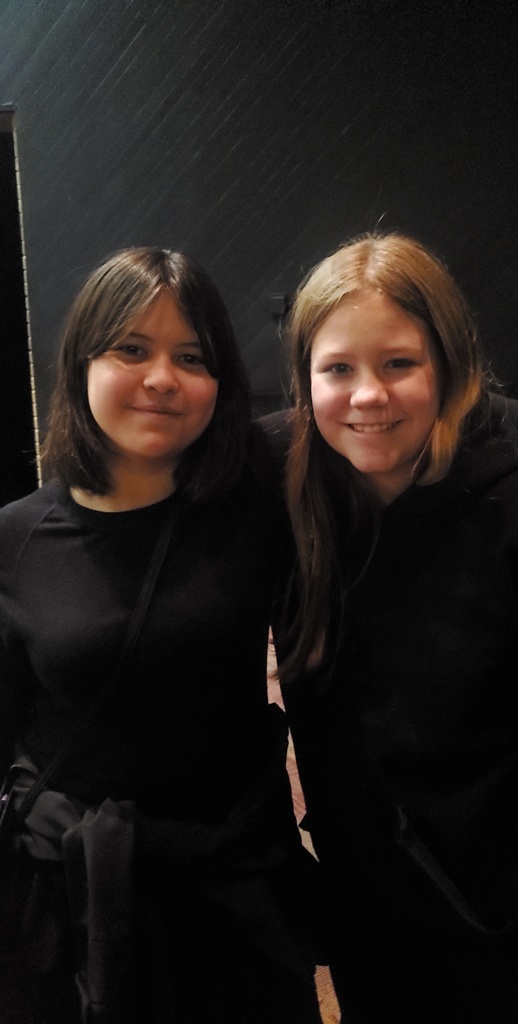 This past Saturday Central Heights had 7 students selected to perform at the East Central District Honor Band Convention. The students started rehearsals at 7:30 AM at Blue Valley High School and ended the day with 3 Amazing Concerts! We are extremely proud of each of them for their hard work in being selected and performing at the highest level! Middle-Level District Honor Band: Knox Cannady - Horn Brooks Hamilton - Alto Sax Benjamin Wuertz - Trumpet High School Blue Honor Band: Lilie Johnson - Bass Clarinet High School Red Honor Band: Arabella Dunbar - Flute Gabrial McMechan - Horn Russell Reed - Trombone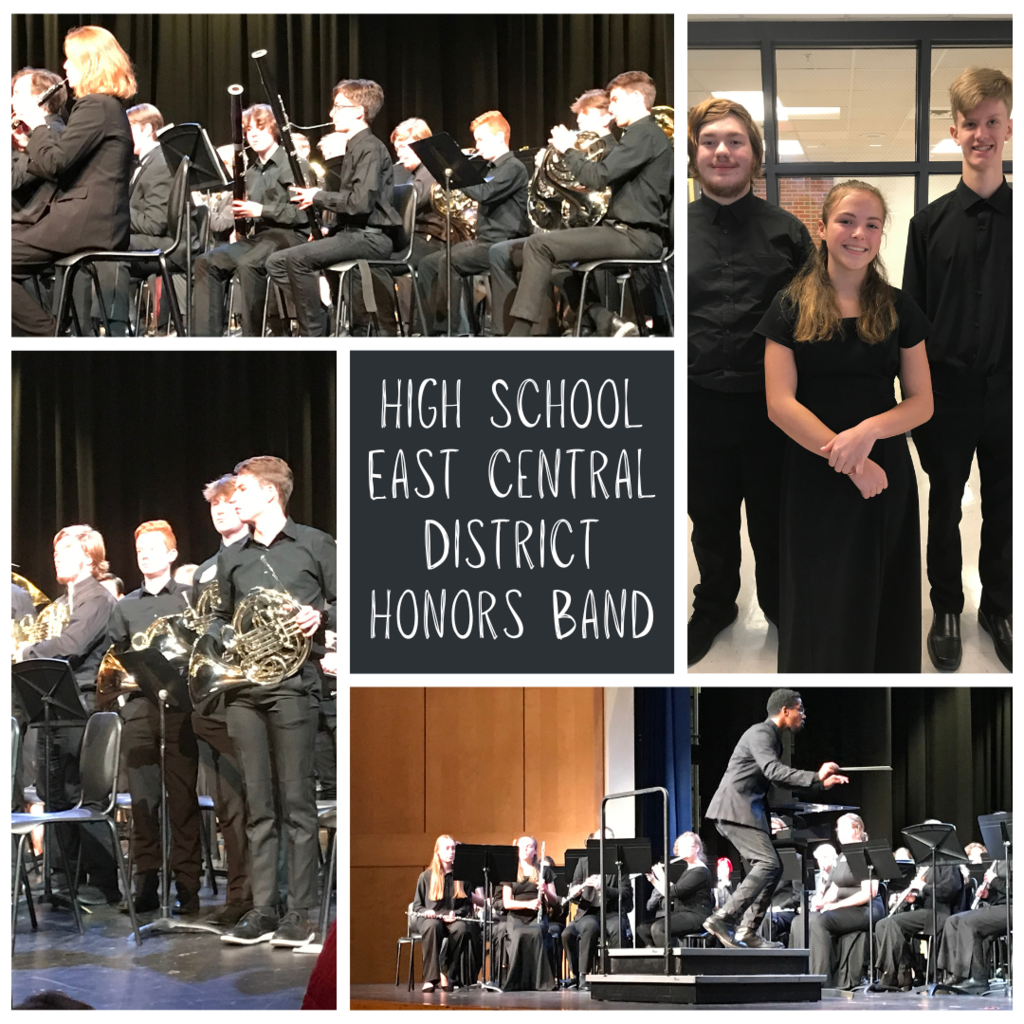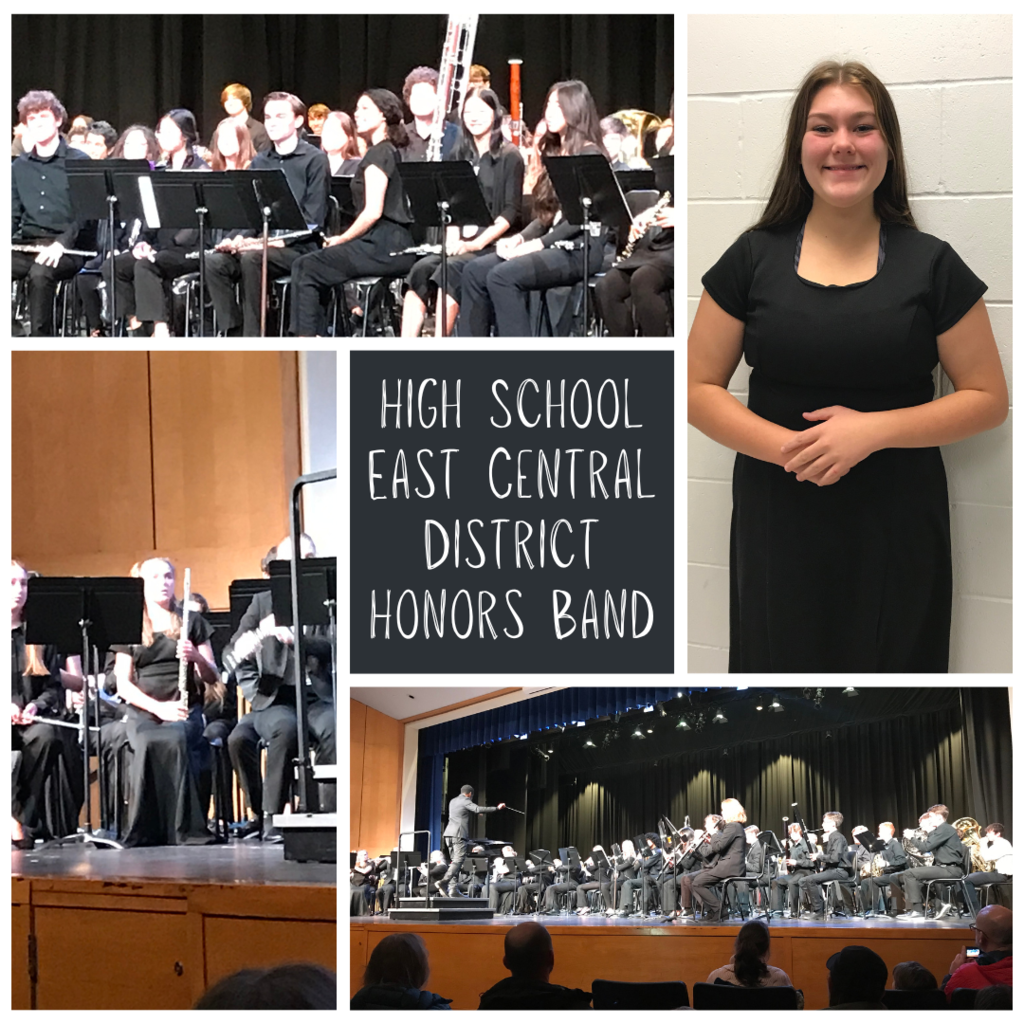 Officer Vega feeling festive and loving indoor recess!!! Heads up 7 up! #CHstrong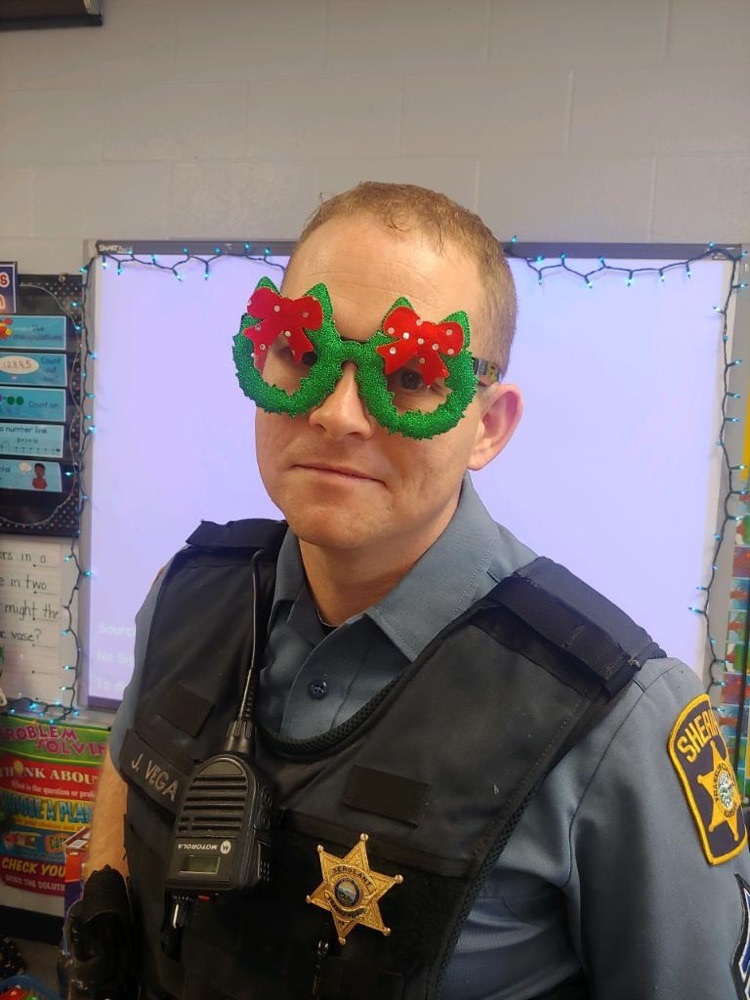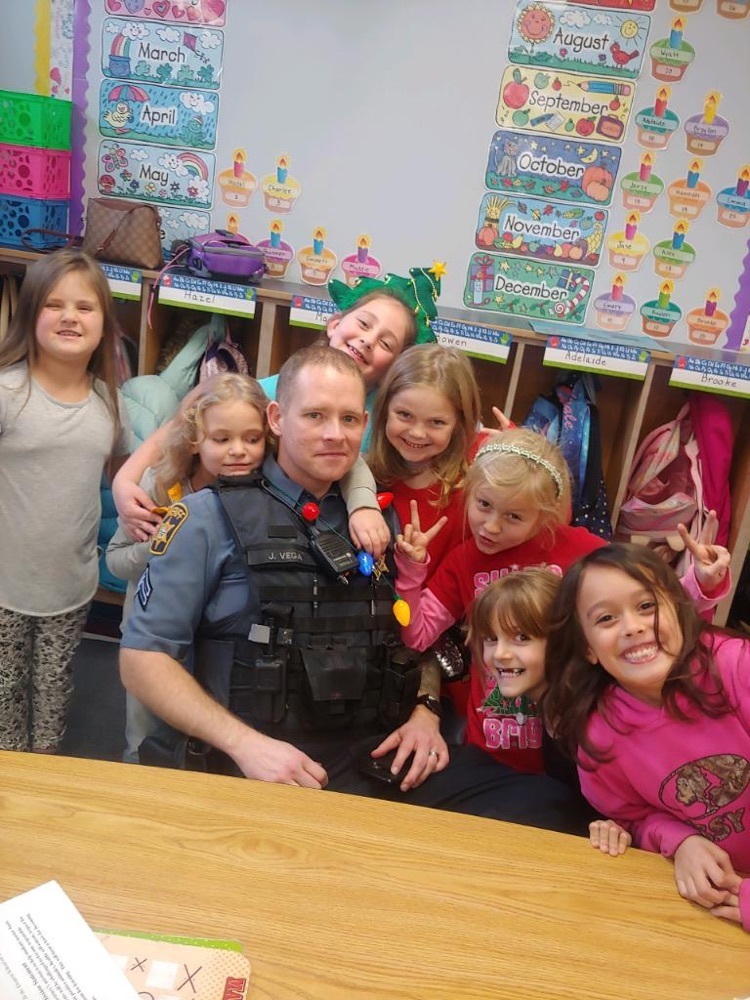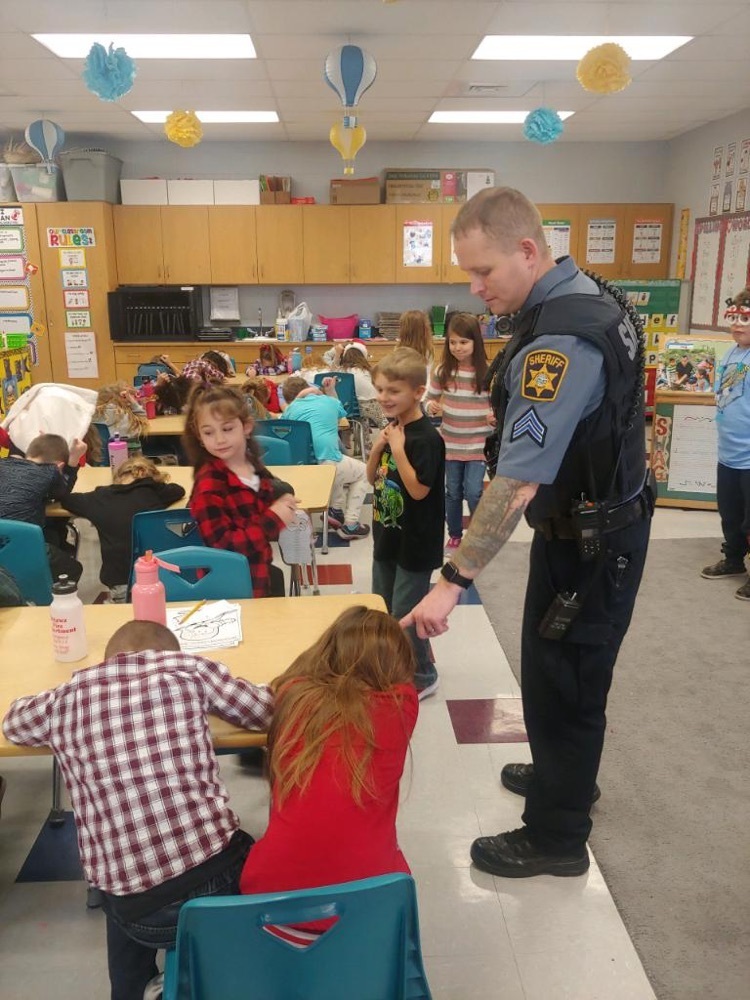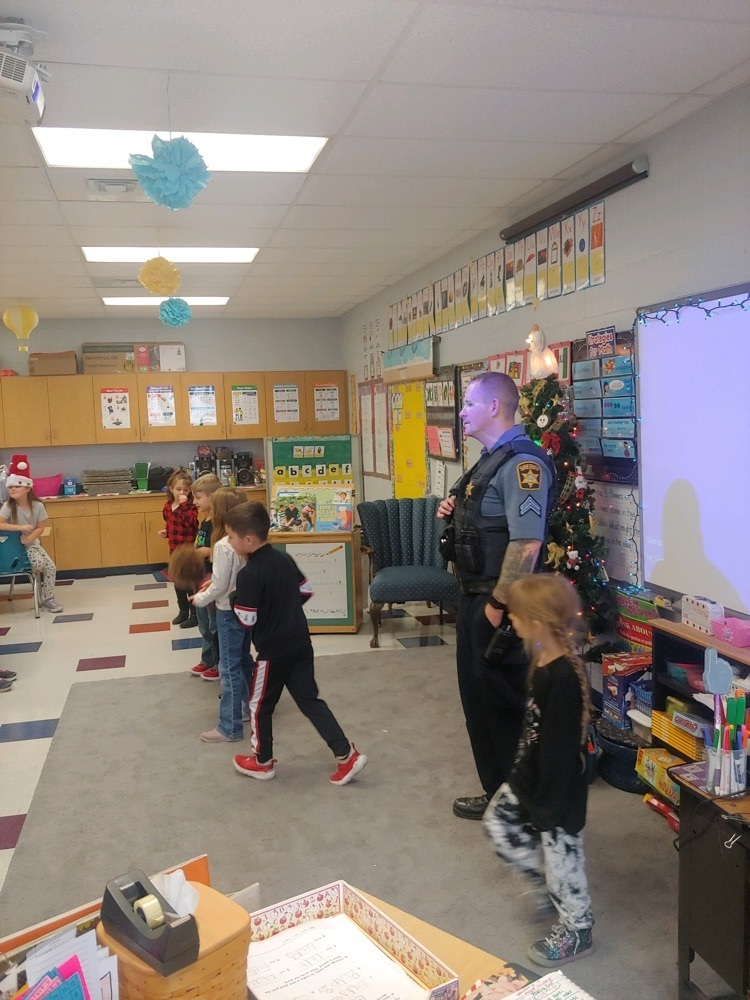 Ike Cearfoss brackets for Thursday have been updated.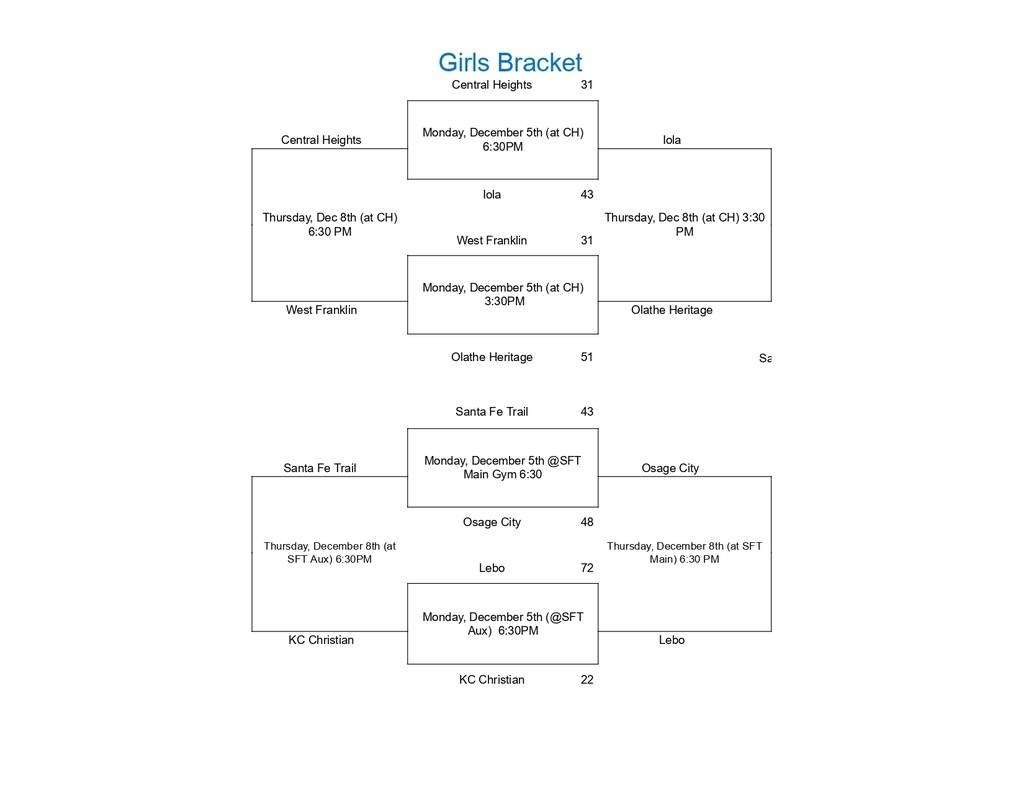 Make plans to attend the Central Heights Middle and High School Vocal Music Performance. The evening of music will begin at 6:30 p.m. on Wednesday, December 7 in the Central Heights Theatre.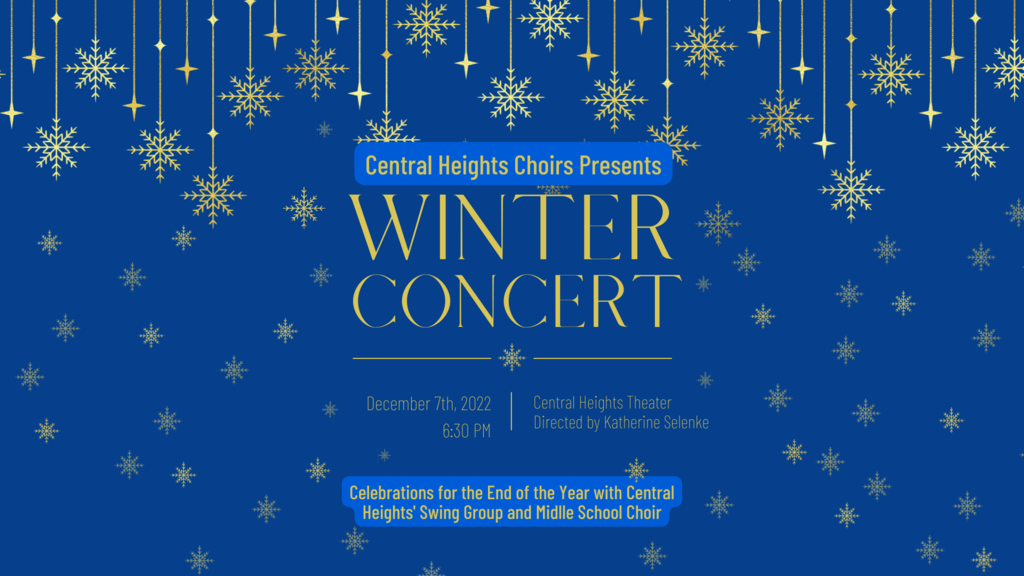 C team girls middle school basketball lose their game at Chase County.

C team middle school girls basketball going to overtime as Mya Jumet hits a free throw with 0 seconds on the clock.

CHMS boys varsity basketball lose their game at Chase County.

Jv and varsity girls middle school basketball lose their games at Chase County.

C team boys middle school basketball win their game at Chase County.

JV middle school boys basketball win their game vs Chase County on the road.

PowerSchool did an update over the weekend and this is going to require you to log out of the app and log back in. If you still have trouble you might have to uninstall the app and then reinstall it.

10 Days of Christmas Spirit starts tomorrow! Get your outfits ready!
Central Heights seniors need your help to spread some holiday cheer! They are currently accepting used outdoor Christmas light donations. Lights can be dropped off in a bin outside of the high school. Thank you!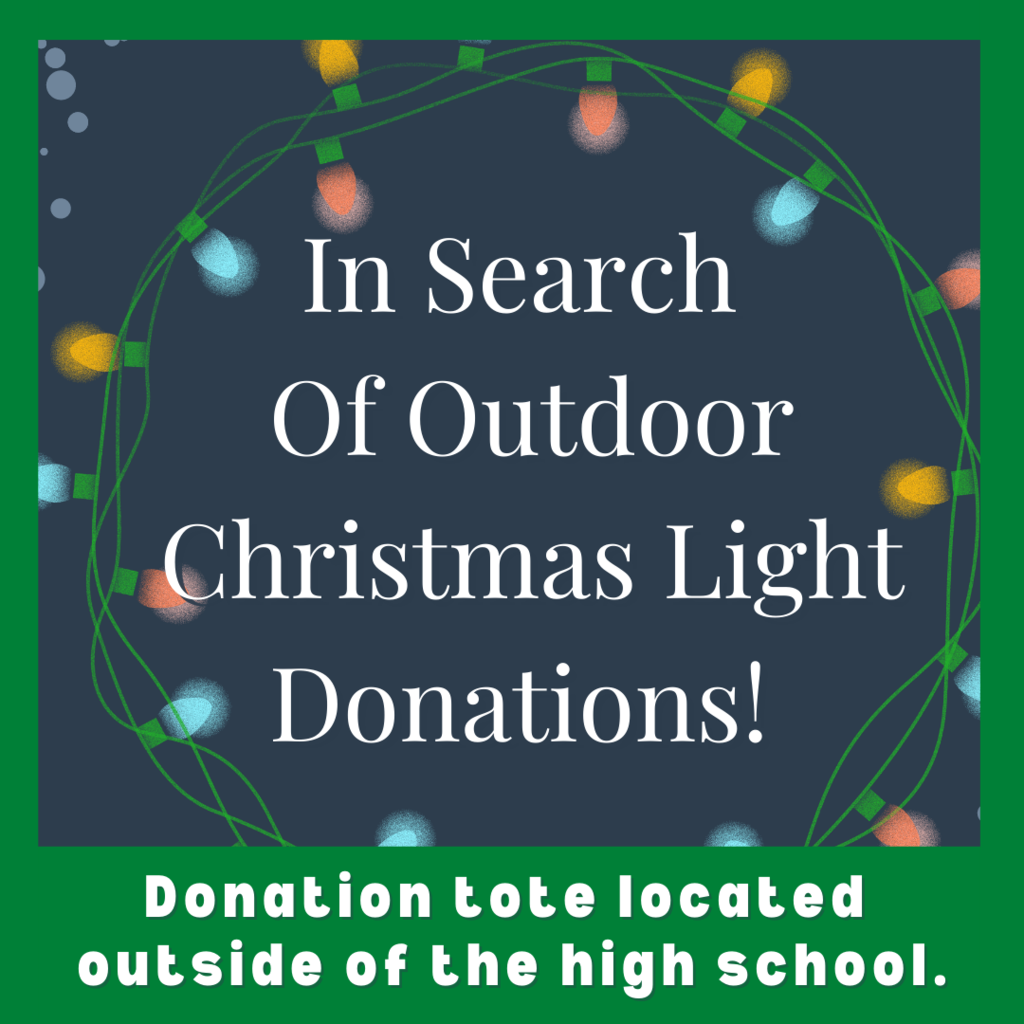 Check out these smiles from the sunshine sensory room!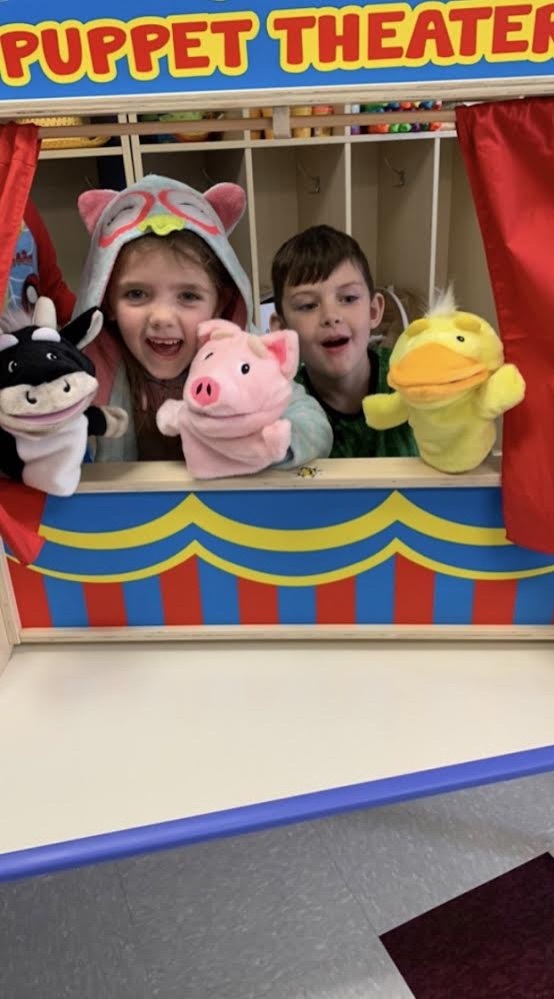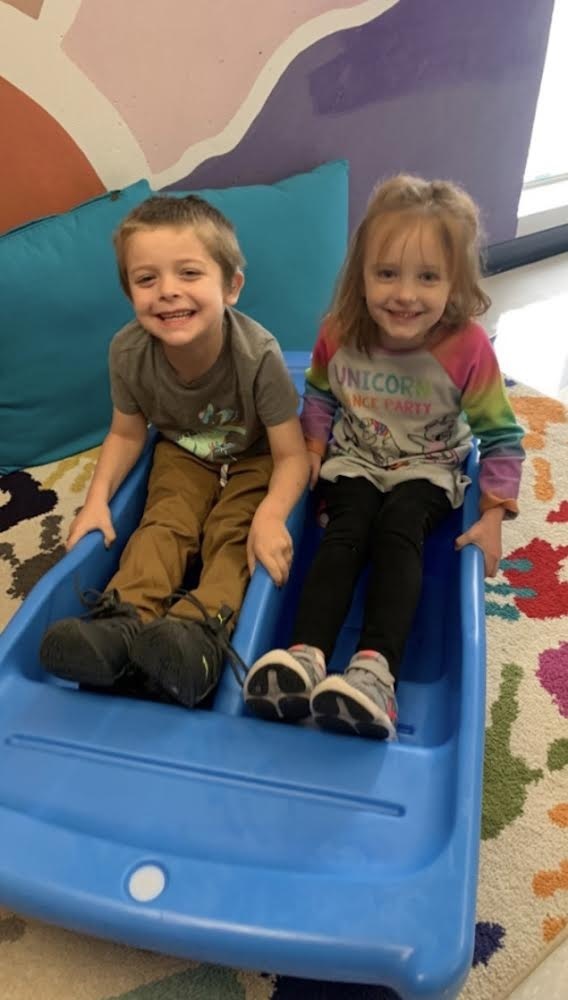 First grade elves-aren't they adorable? #CHstrong