Thank you to T-Mobile through Donors Choose for helping to fund over $25,000 worth of classroom projects for Central Heights! We will share stories of students using the materials from these generous donations throughout the school year. #t-mobile #magentamagic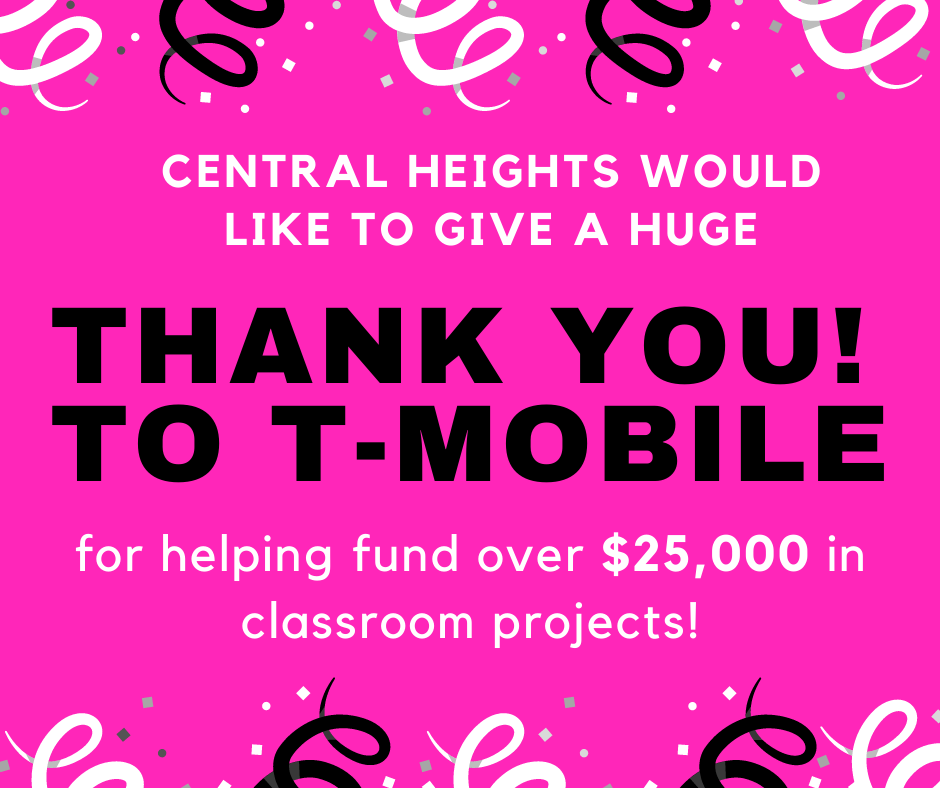 Want to join a great team? Central Heights is looking for a full time cook starting in August. This position will get health insurance, KPERS, and paid time off. Contact Terrie Titus in the district office at 785-869-1012.

At tonight's BOE meeting, the attached amended district calendar was approved. Some important dates include: Teacher inservice starts August 10. K-6, 9th Grade and new students start August 17th All students start August 18th Enjoy the rest of your Summer!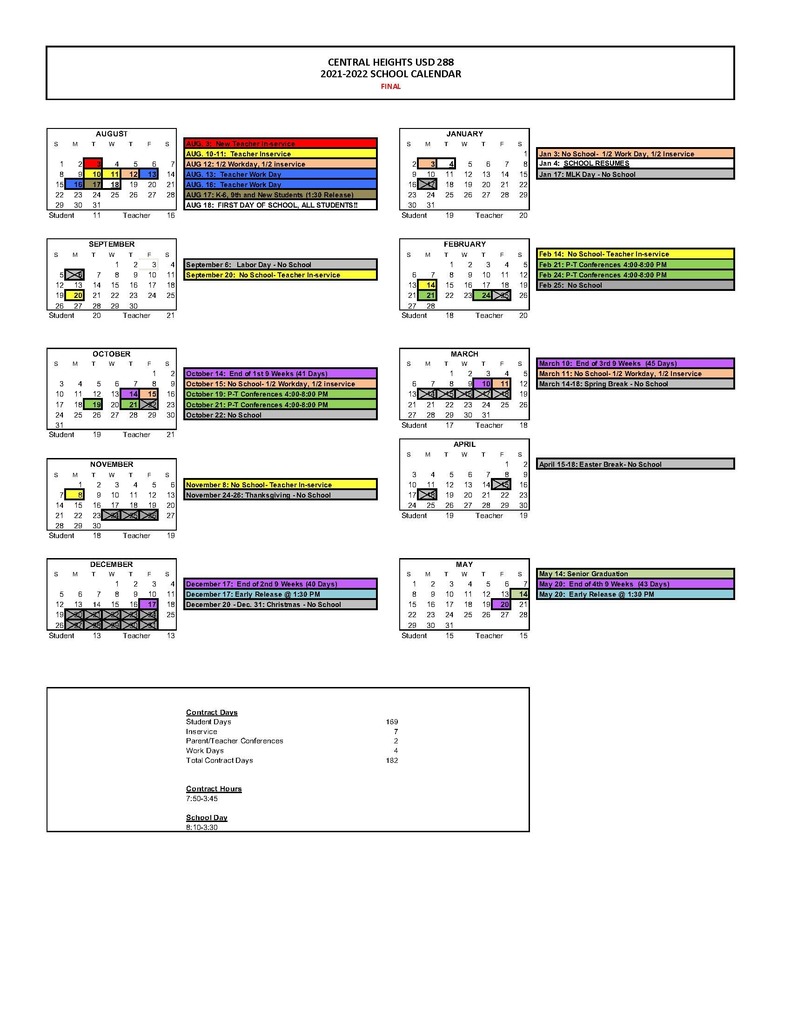 Central Height will be hosting a two day Youth Football Camp for all interested K-6th graders on July 14th & 15th. Please see the attached flier for more information.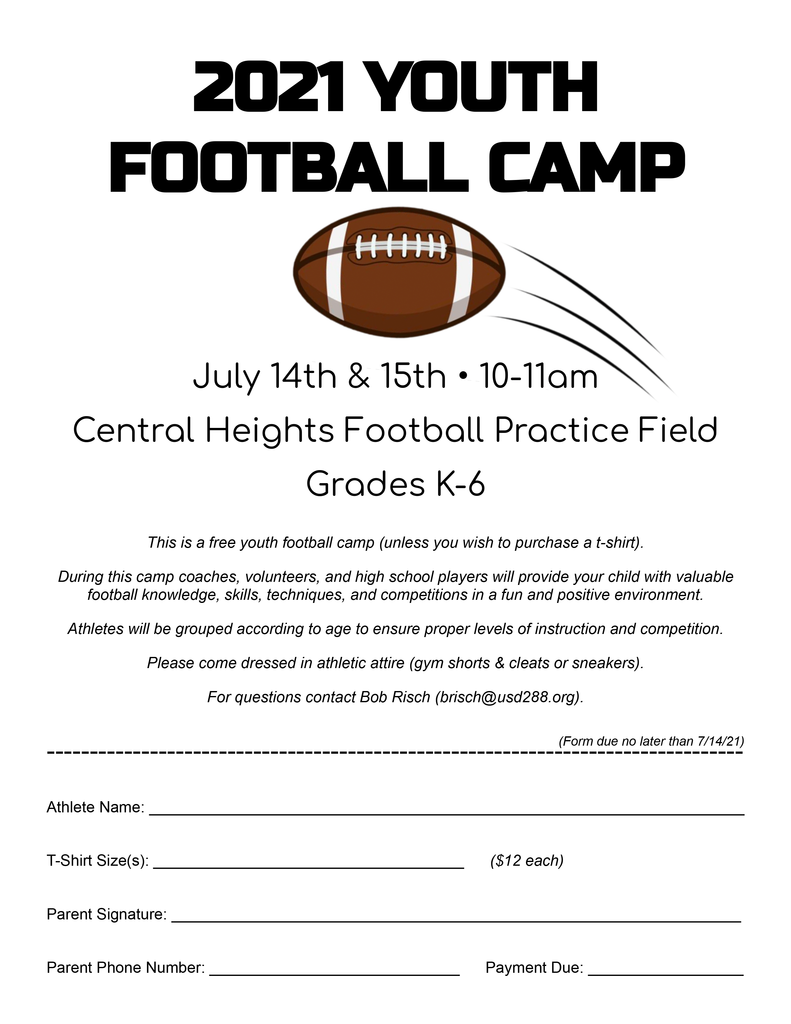 Central Heights will welcome current Women's Division I athlete Kamryn Shaffer to speak to our student-athletes tomorrow. She will share on the importance of athletics and the dedication necessary to excel. Wednesday, July 7th, 8-9am Central Heights Theater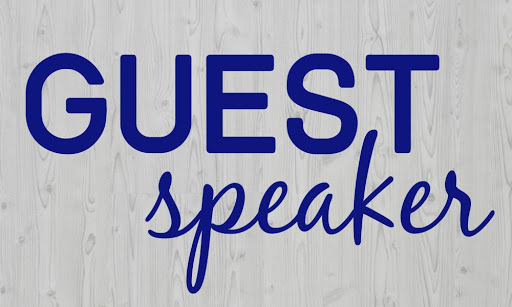 Happy Independence Day!! Reminder that after the KSHSAA Moratorium last week we resume summer activities tomorrow, 7/5/21 at 6:30am, with Athletic Development & Sport Specific Practices. Please look at the attached list for more details.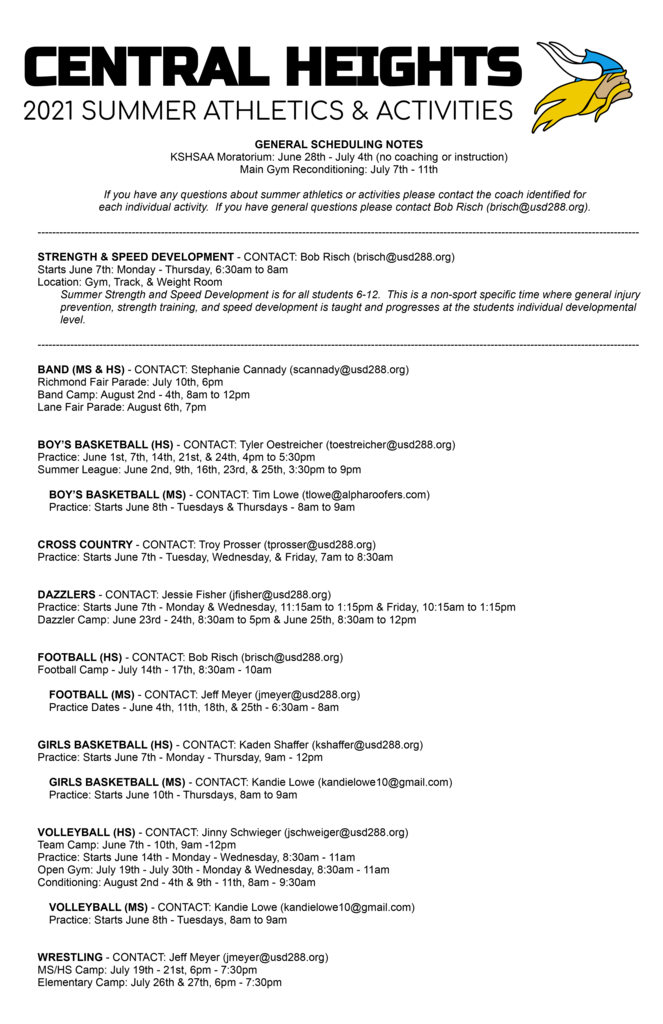 The Middle School girls basketball team will be scrimmaging at West Franklin on Tuesday, July 6th. We will leave the school at 9:00 AM. Please let coach Lowe know if you will be going by emailing her at
klowe@usd288.org
. We will not have middle school volleyball practice on Tuesday, July 6th we will have it Thursday July 8th.
We are having a great turnout this summer averaging over 55 student-athletes each day in the first two weeks, it is great to see so many student-athletes working hard this summer! Updated Sessions: Monday, Tuesday, and Thursday: 6:30am-8am or 1:30pm-3pm Wednesday: 6:30am-8am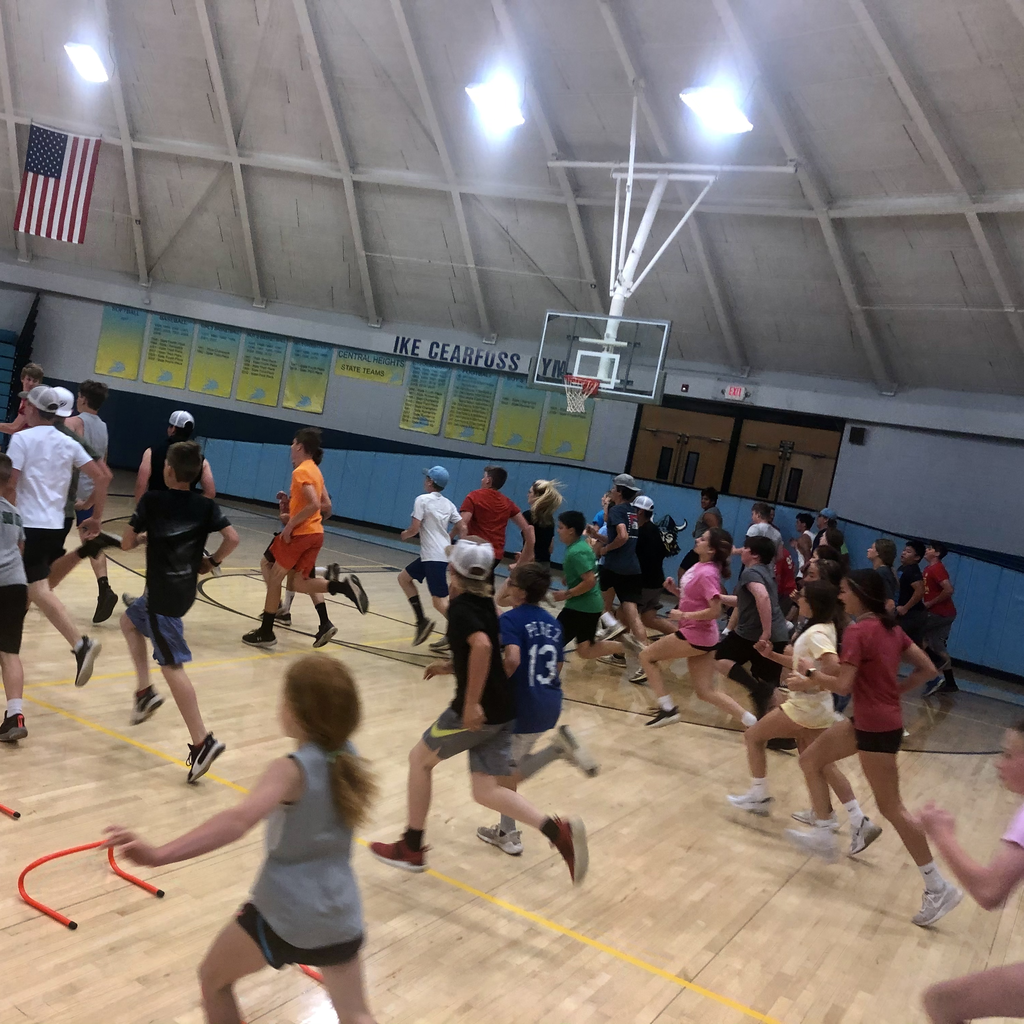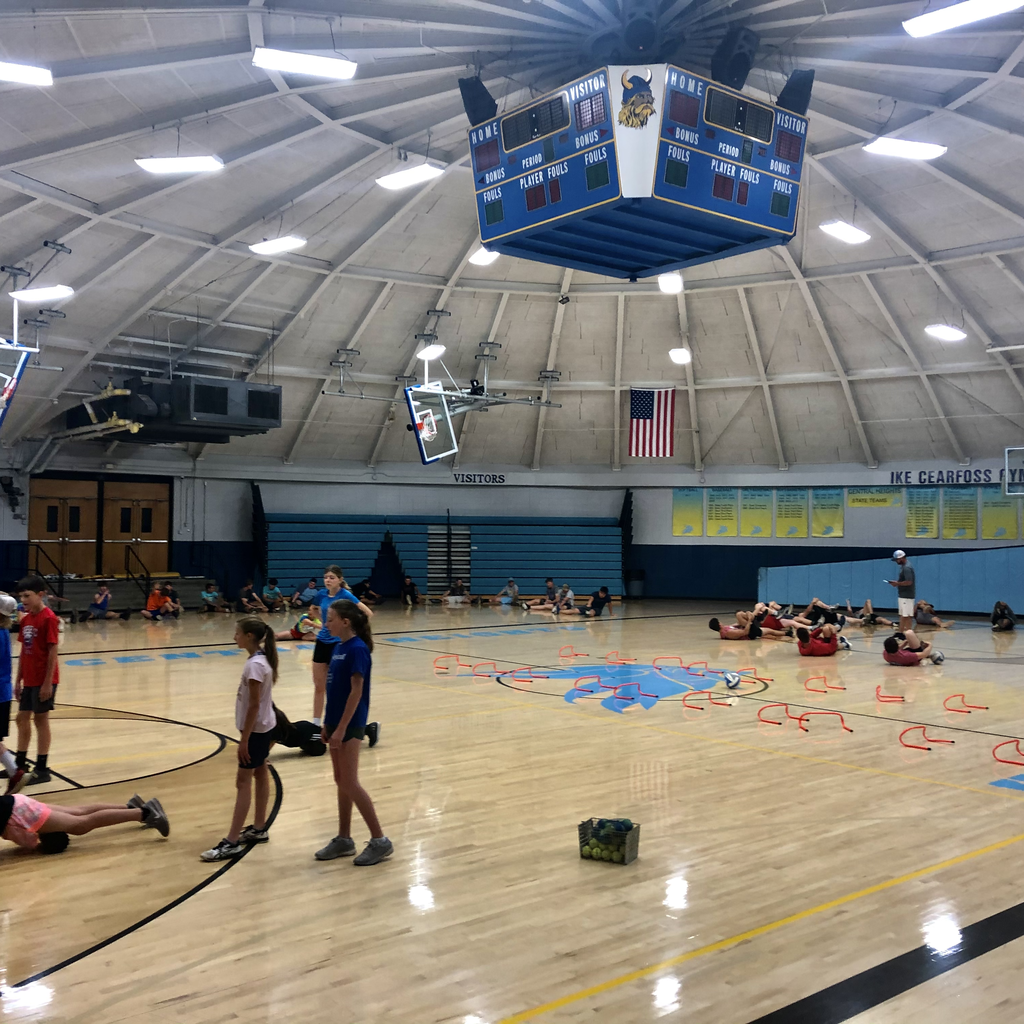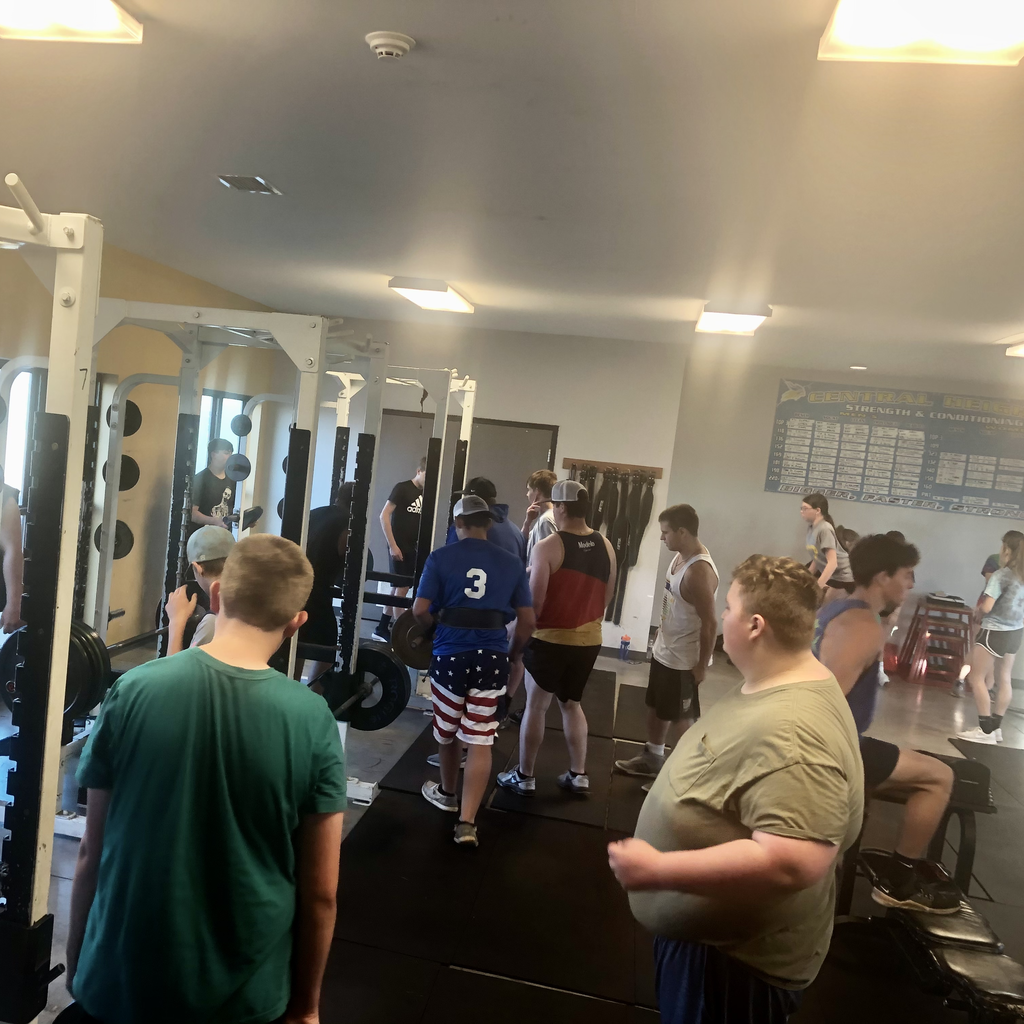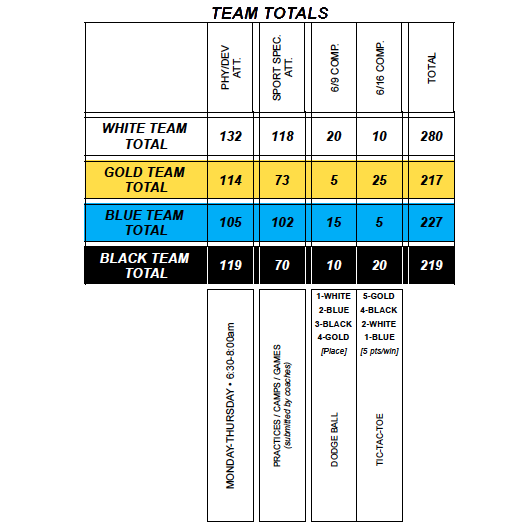 Vaccination news from Franklin County Health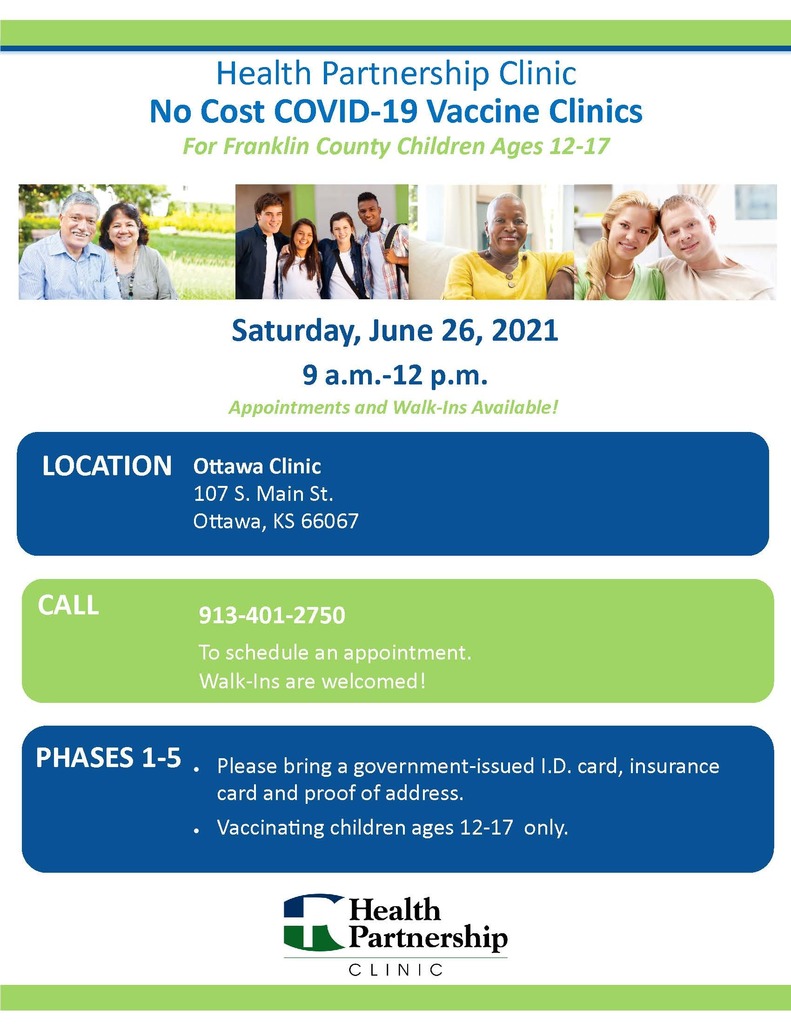 Athletic Development starts tomorrow, June 7th, 6:30am-8am. This training focuses on overall strength, speed, balance, quickness, explosiveness, and injury prevention needed for all sports. All 6-12 grade students are invited. Enter through by the flag pole and meet in the Gym.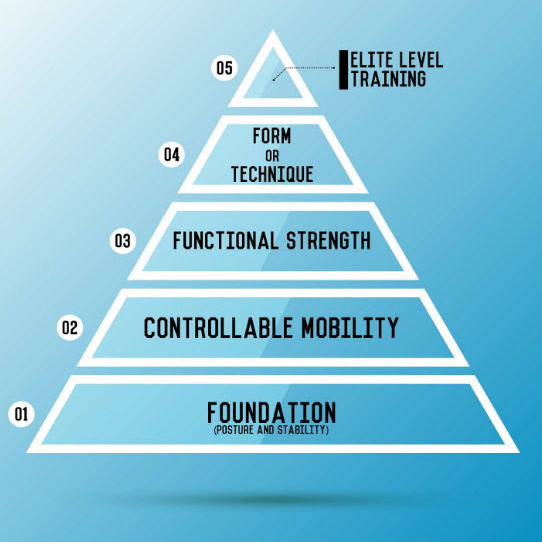 Congratulations to all our middle school students who made the second semester honor roll!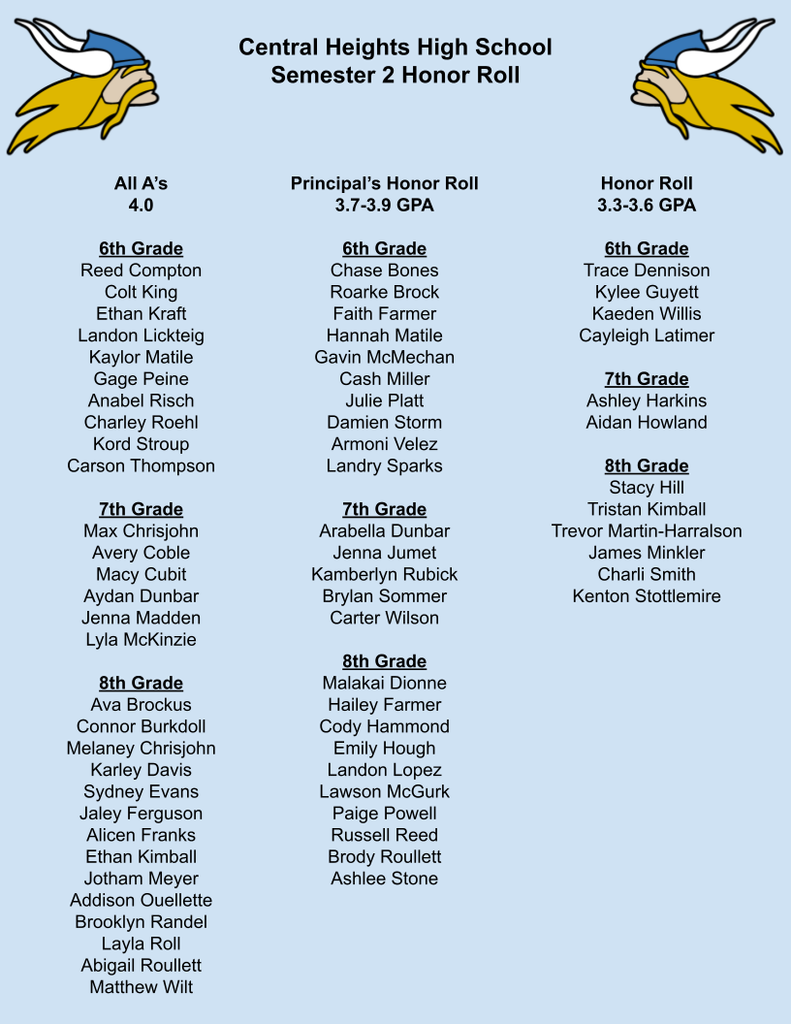 Congratulations to all our high school students who made the second semester honor roll!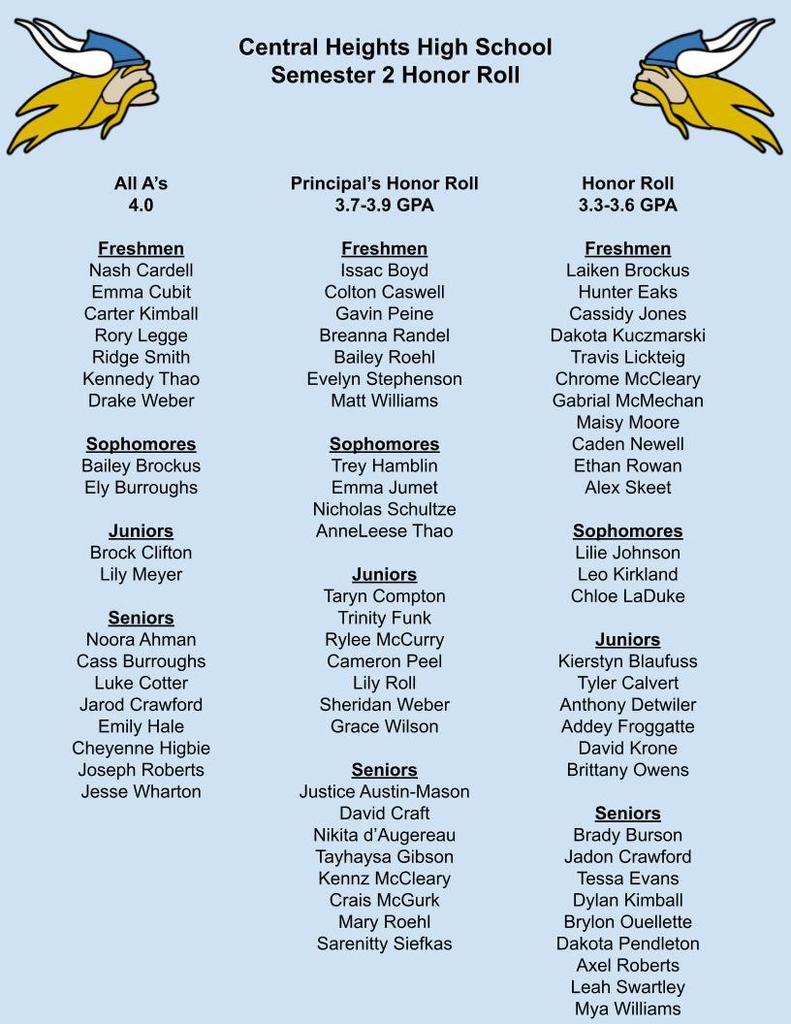 Just a reminder that middle school football camp for students entering 7th and 8th grade will start Friday. It is every Friday in June from 6:30 to 8 am. Bring cleats and water.

Congratulations to these 3 young men for receiving Flint Hills all league recognition! Max Cannady- Honorable Mention Pitcher Tony Detwiler-2nd Team Outfielder Conner Peel- 2nd Team Infielder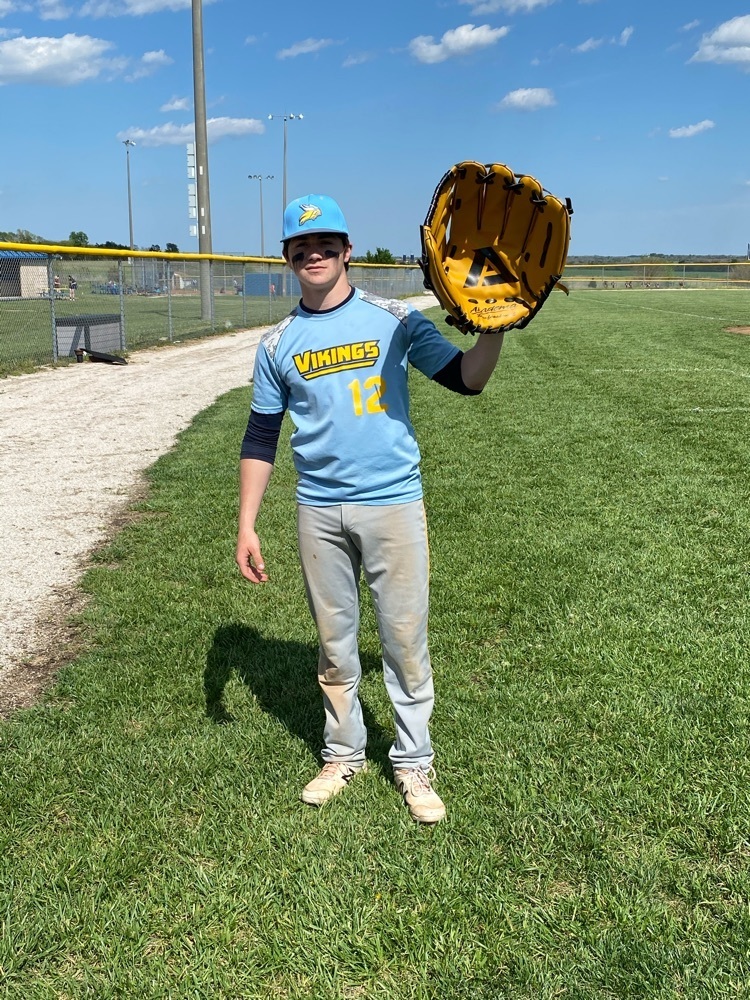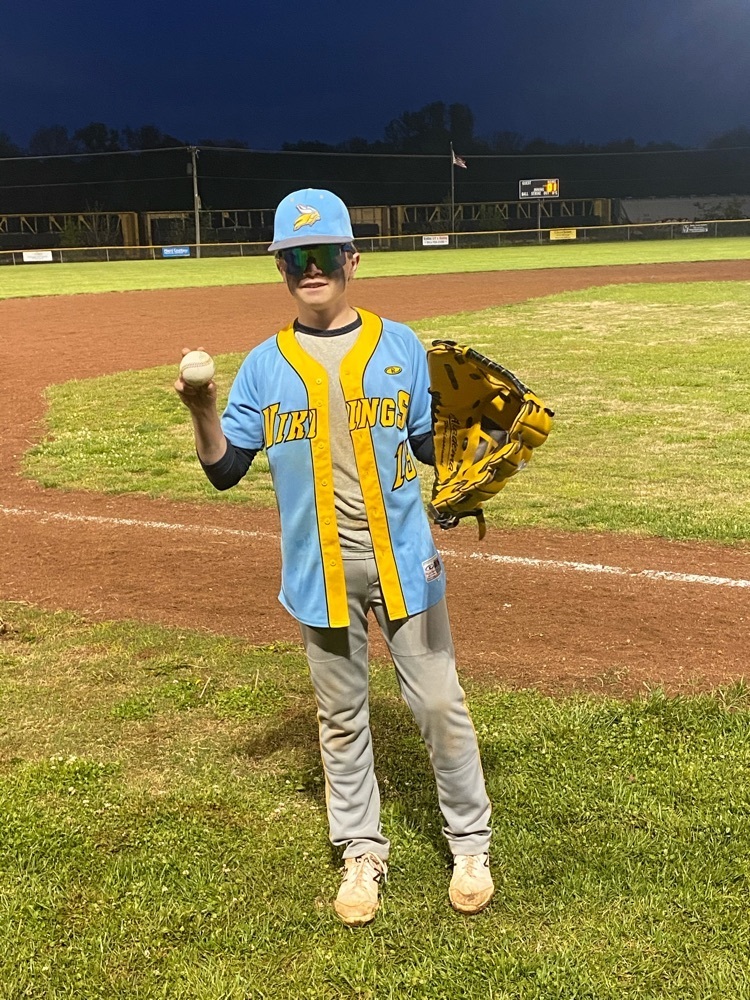 PR - Denotes Personal Record Boys 4x800m Relay 14th - Jarod Crawford, David Craft, Carson Wood, Luke Cotter - 9:03.47 Boys 3200m 12th - Luke Cotter - 10:29.02 (PR) Girls 100m hurdles 14th - Taryn Compton - 17.96 Girls 300m hurdles 9th - Taryn Compton - 49.77 Girls 800m 14th - Lily Meyer - 2:40.85 At the conclusion of what can be described as a complicated year for high school sports, the Central Heights Track & Field team finished the season as planned: representing their school and communities against the best in Kansas at the State Track & Field Championships. Although we did not have anyone on the podium, by no means did we come home without several stories of success this season. Senior Luke Cotter set a personal best in the 3200m (10:29.02) with a 12th place finish crossing the line just behind the 4th best runner from the 2020 State Cross Country meet and three spots ahead of the 7th place finisher from the fall. To say Luke had a successful season is an understatement. This was his first season qualifying as an individual and, along with 4x800m teammates Jarod Crawford and David Craft, graduated having previously brought their school the 2018 Cross Country State Championship. The 4x800 (9:03.47) was off of their season best time at regionals but those three boys, along with sophomore Carson Wood, left it all on the track on Saturday finishing with the 14th best team in the State. 50 other schools in 2A cannot claim that high of a placing. In the individual events, Lily Meyer made an incredible push to qualify in the 800 having previously been a 3200m specialist. Falling just short of her personal best time, her 2:40.85 was enough to earn a 14th place finish in her first season running the event. Taryn Compton capped an incredible season as our undisputed leader in the sprints with a 14th place finish in the 100m hurdles (17.96) which was only her third time running the race in over two years. Her specialty this season, however, was the 300m hurdles. Although I know she didn't finish as high as she had hoped, she was a mere 0.23 seconds from the podium, finishing 9th with a time of 49.77, I know it will keep the fire burning in her and great an even greater drive going forward. If there is anything that can be guaranteed from the entirety of this season, it's that these underclassmen will use their experiences, successes, and close calls from this season to propel them into an even better campaign in 2022. The guts and determination from these kids and their teammates all season long has me beaming with pride and joy for them. Their experiences may all be unique, but they are all champions in my eyes. Complete Results:
https://www.athletic.net/TrackAndField/meet/435706/results

Don't forget Driver Education class starts on Wednesday 6/2 from 8:00 am to 10:00 am in the high school cafeteria! Bring a pencil! Please drop off your students by the back doors as they are doing some office work by the front entrance. If all goes well we will start driving on Friday 6/4! We are excited to teach our new drivers how to be defensive drivers and protect themselves and everyone else out on the roads! See you on Wednesday!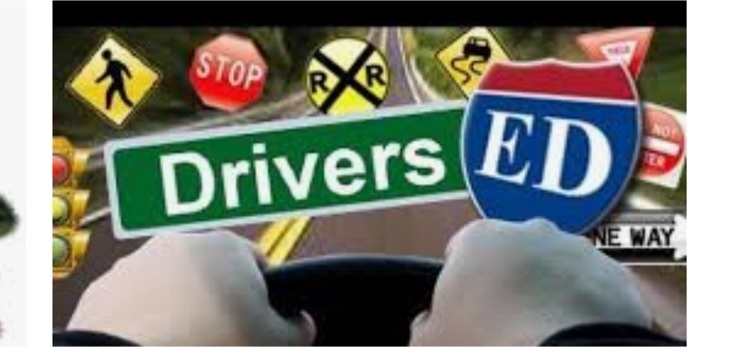 Congrats to Lily Meyer on her 14th place finish in the 800m at the KSHSAA State Track Championships!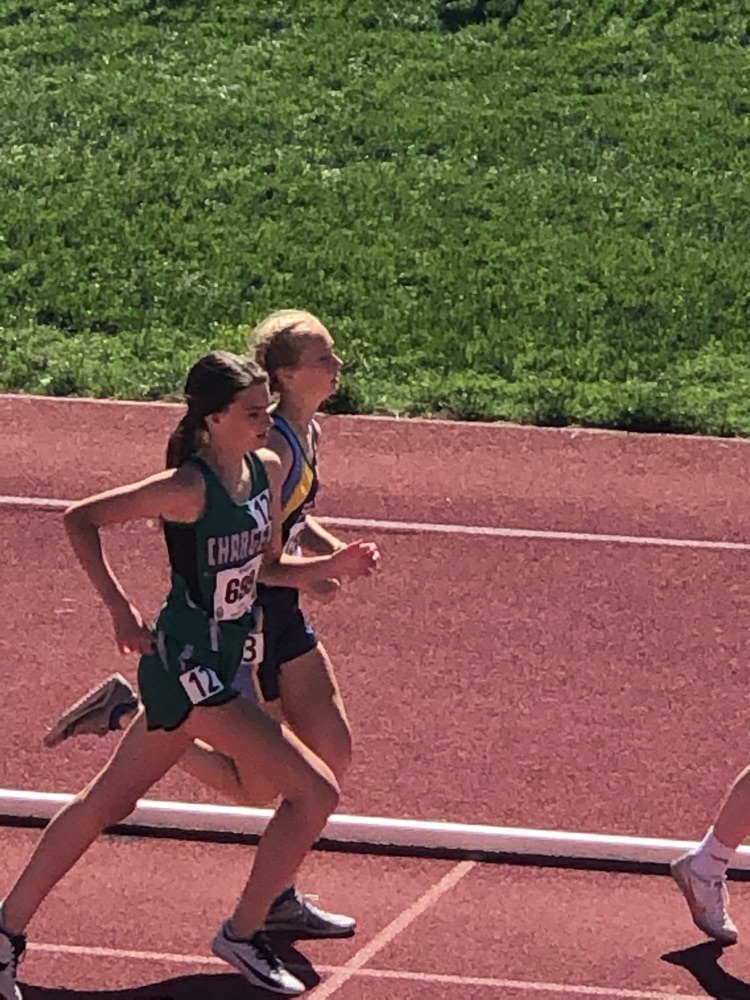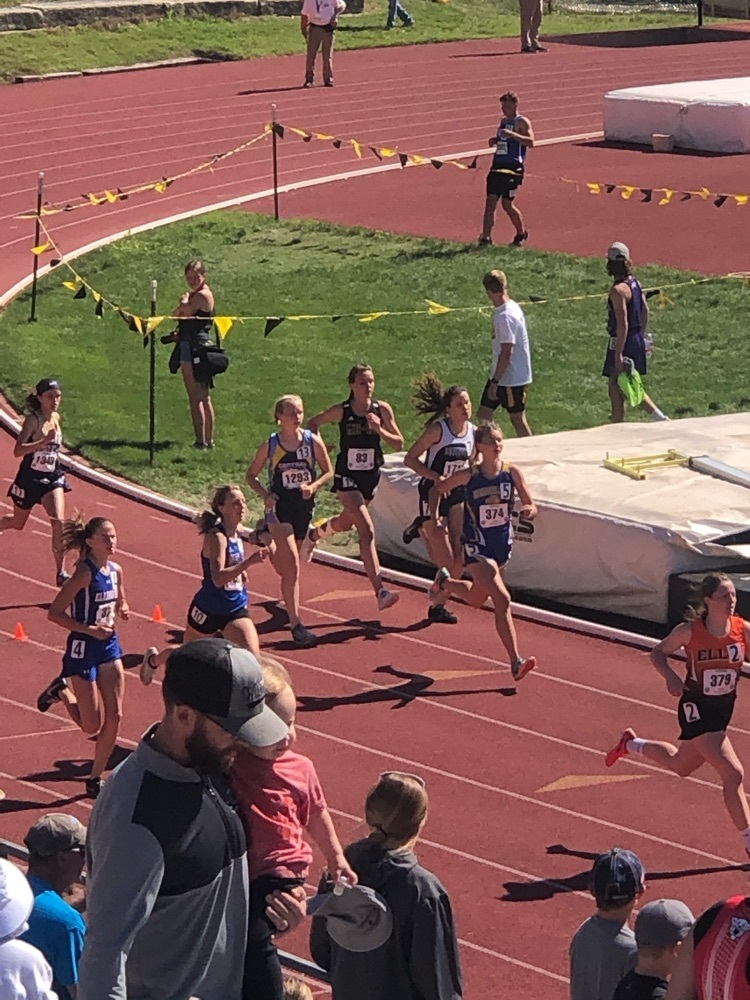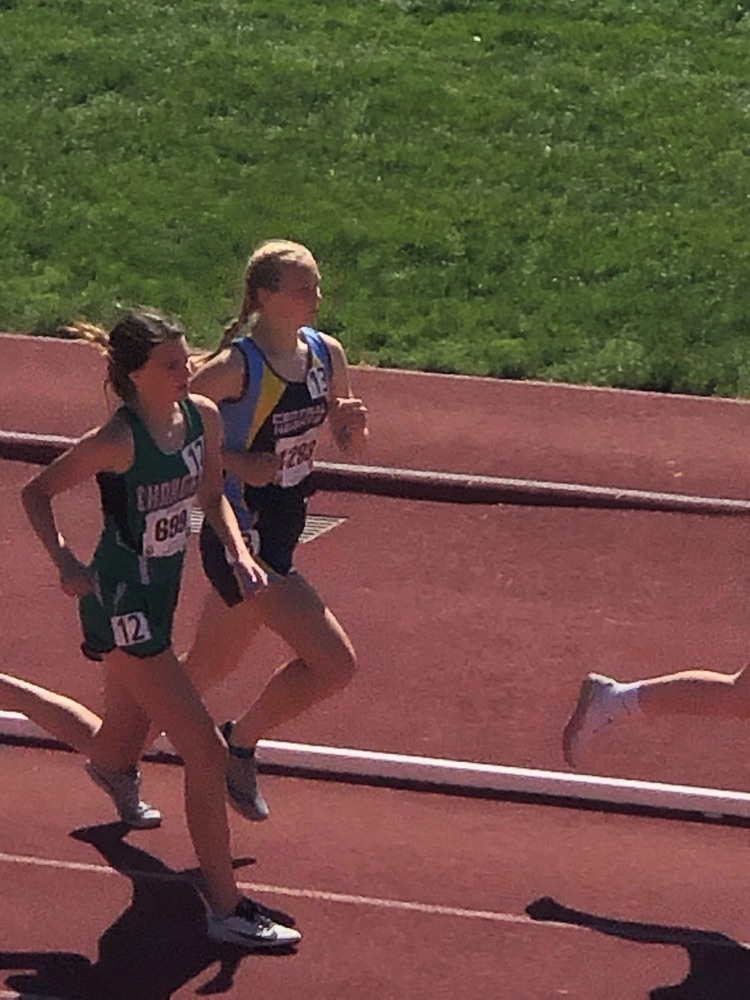 Congrats to Taryn Compton for placing 7th in her heat in the 300m hurdles at the KSHSAA State Track Championships!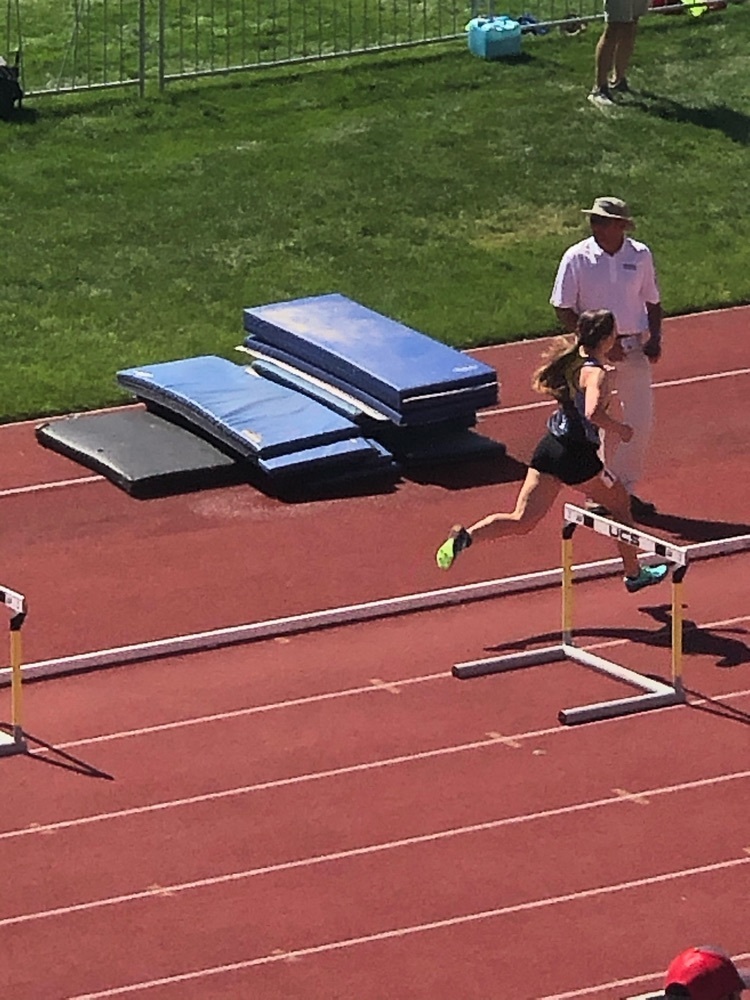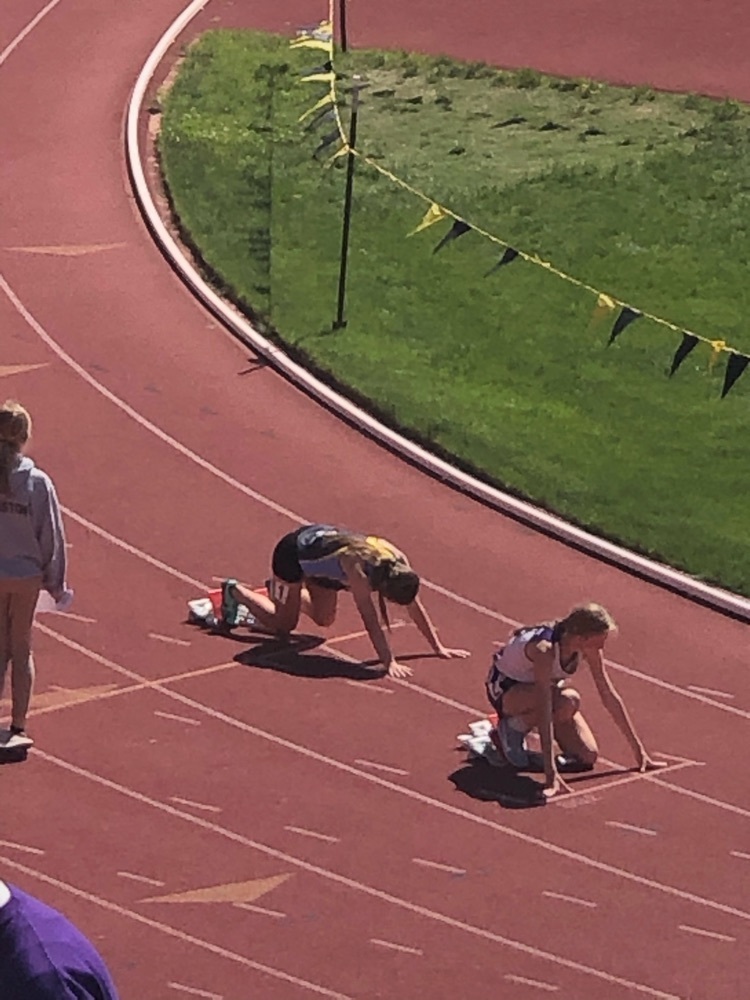 Congrats to the boys 4x800m team on their 14th place finish at the KSHSAA State Track Championships!