5th Graders reporting on their first day of band! Look at the number of students interested in music! It's a great day to be a Viking!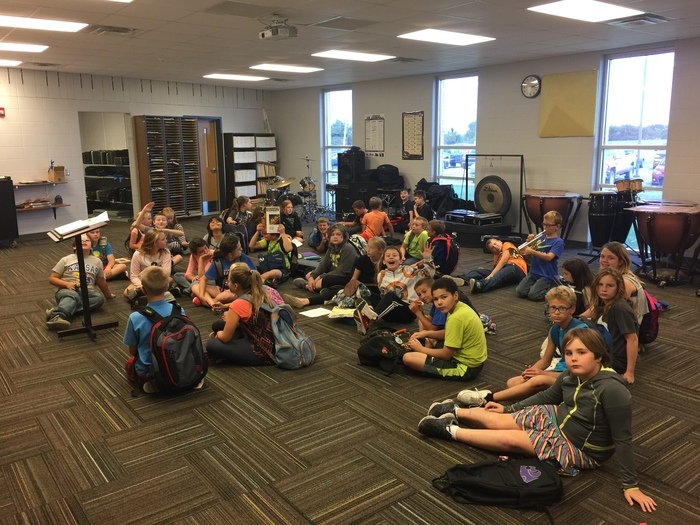 The 6th Grade Band learned to improvise today in a blues style. These kids are making great strides in only a year's time!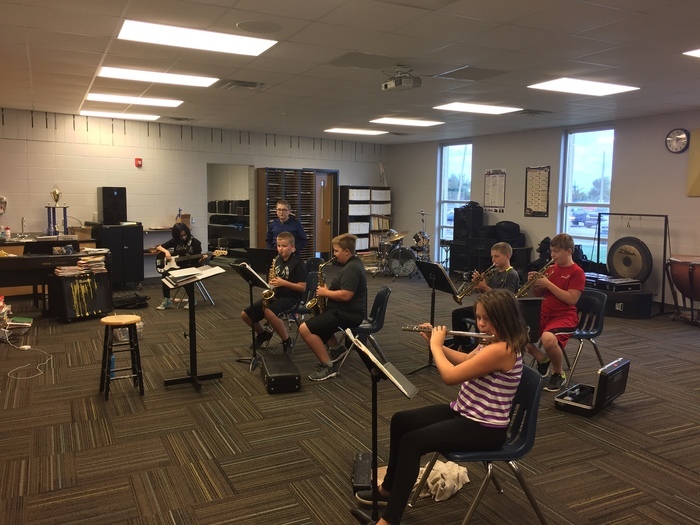 Where's Mr. Horstick? Did you check outside in the hammock made by the STEAM class?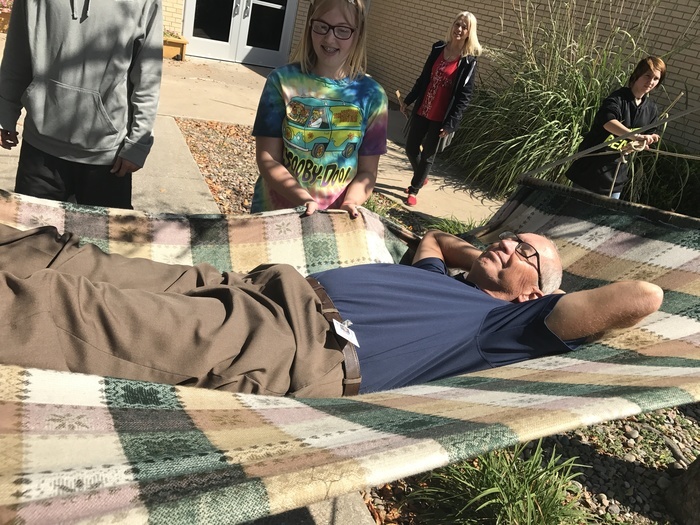 Interactive notebooks have gotten the General Biology classes excited about taking notes with Stinebaugh.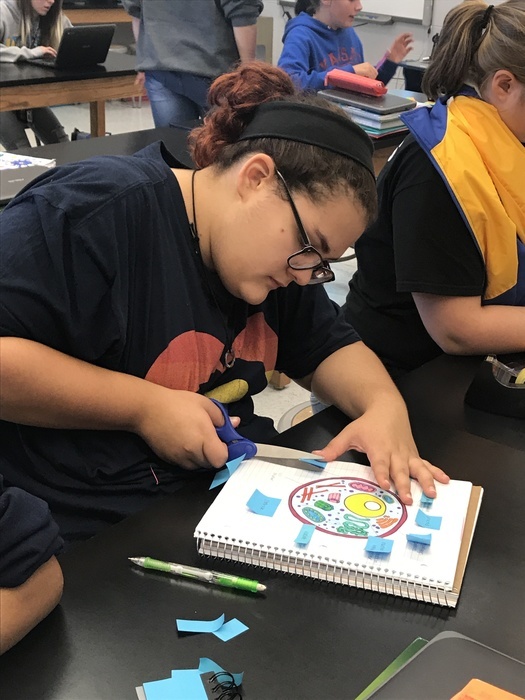 JV football loses a close game to Mission Vally last night 12-6

Mrs. Kinyon's English 10 students finger paint scenes from fairy tales to illustrate their knowledge of plot features.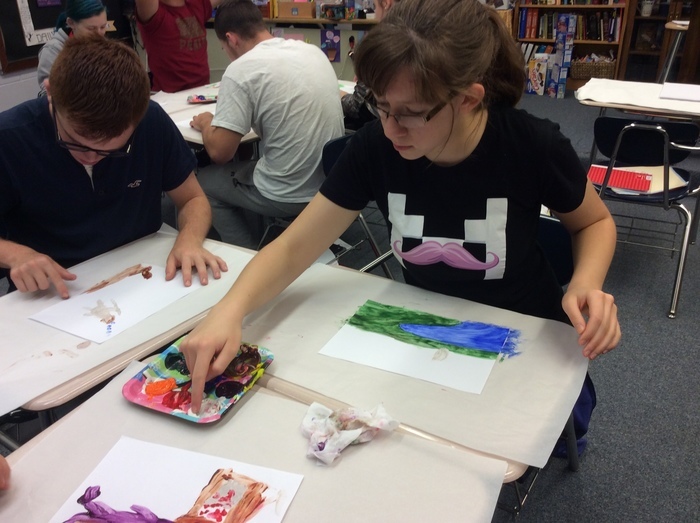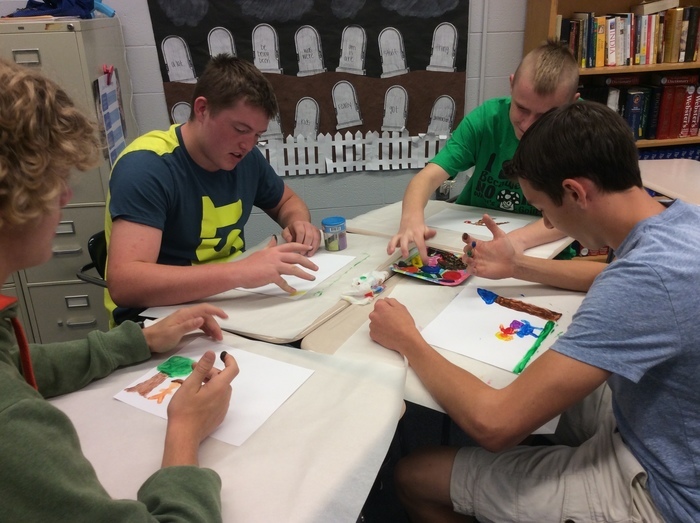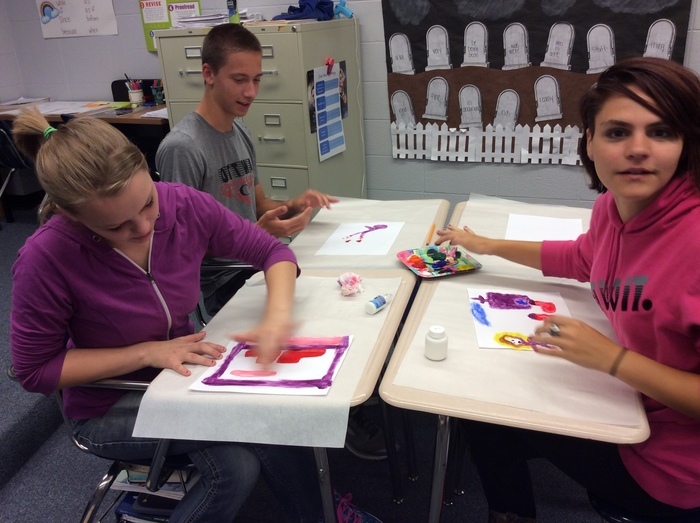 Successful 'Band Night' in the Band Room! Welcome to the Viking's Band Program 5th Graders!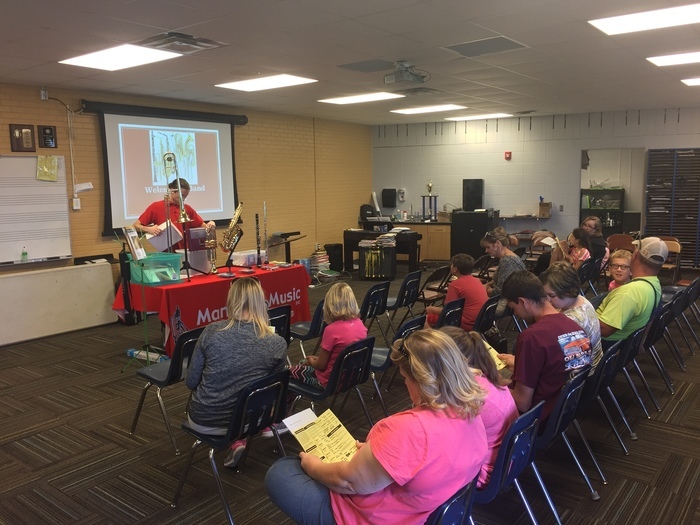 C team volleyball beats West Franklin tonight 2-0 and 2-1
JV volleyball drops a pair of matches to West Franklin 2-0 and 2-0
Volleyball drops a pair to West Franklin 2-0 and 2-0

CHES- Wear a hat for $1 on September 8 to help with the relief efforts in Texas.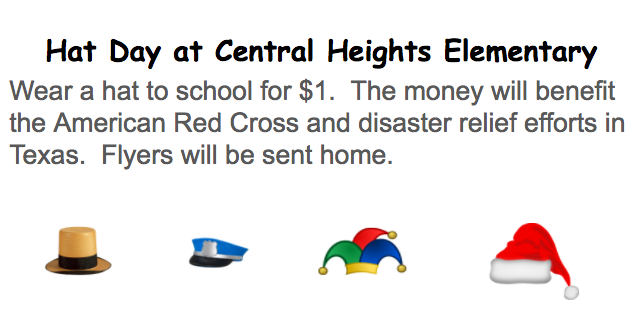 Another loose tooth in First Grade!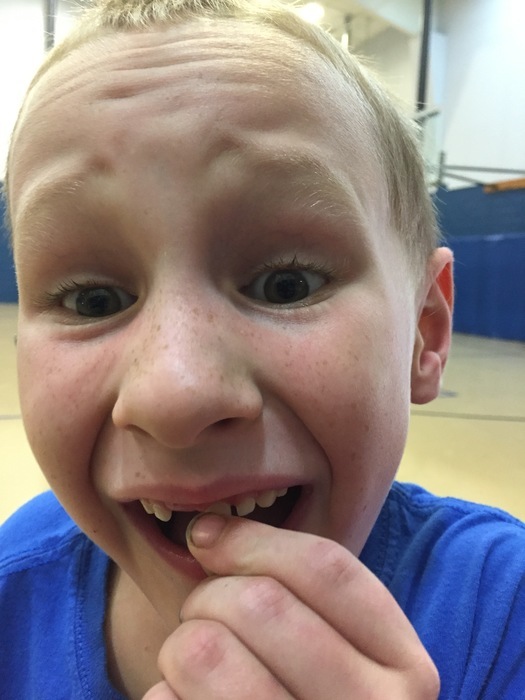 Band Night for 5th Graders


The Cross Country team will be volunteering at Prairie Paws Animal Shelter in Ottawa on Saturday, September 9th. The runners will be paired up with some of the dogs to go for a run, get the dogs some exercise and socialization, and hopefully, encourage others to volunteer or even adopt a new pet.

CELEBRATE GRANDPARENTS' DAY AT CENTRAL HEIGHTS ELEMENTARY! THERE IS A COME-and-GO RECEPTION FROM 1:00 - 3:00 P.M. ON SEPTEMBER 8. The children will be called from their classrooms to meet their grandparents in the Multi-Purpose Room.

Who says school only happens Monday through Friday? Leaf collecting at Melvern Lake on Saturday with Mrs. Stinebaugh.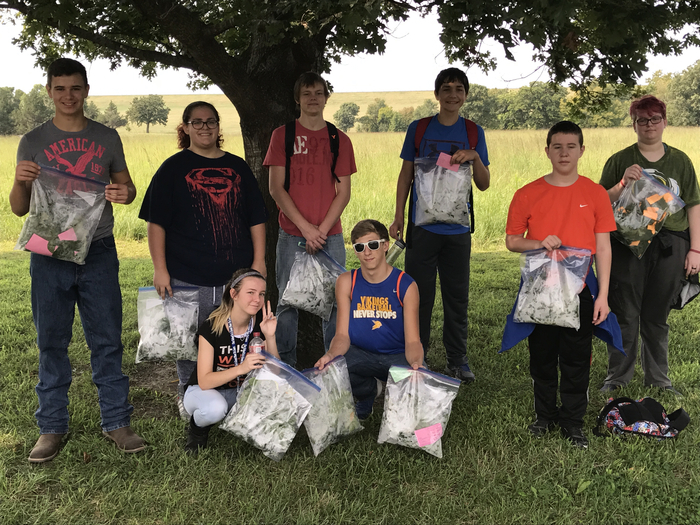 The Middle School Band joined the High School Band at tonight's football game! Talk about Viking Pride! LET'S GO CHS!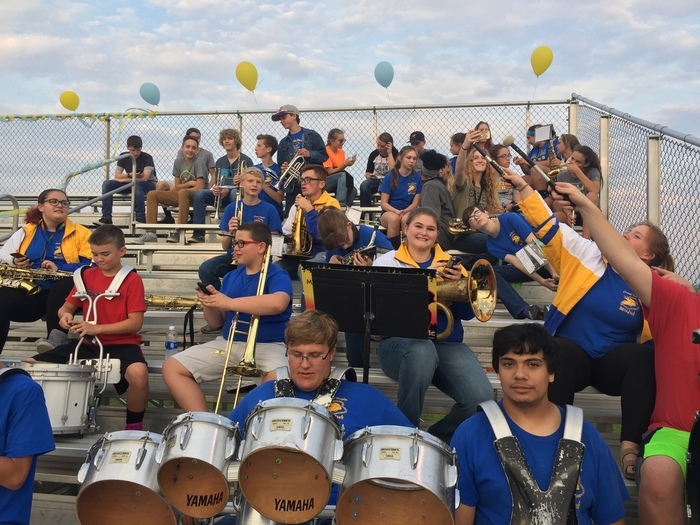 MS Stuco: Kierstyn Blaufuss,Ely Burroughs,Nash Cardell,Jacey Clancy, Taryn Compton,Emma Cubit,Kaden Krone,Chrome McCleary,Lily Meyer,Lucas Patterson,Bailey Roehl,Nicholas Schultze,and AnneLeese Thao.

The Middle School cross-country team had a great meet yesterday. Check out the news feed on the website to see individual results.

The Middle School volleyball and football teams played great last night against Chase County. What a way to represent Central Heights. Keep up the hard work.