An underwater Virtual Reality experience for the middle school.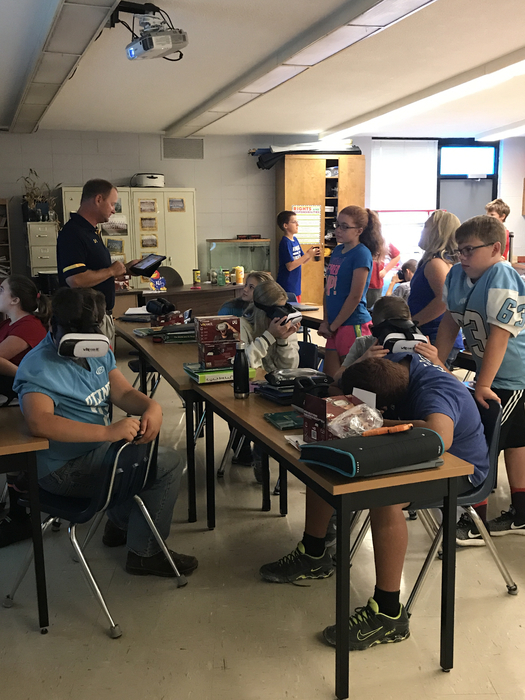 Middle school students are working on projects this morning. They are constructing trophies out of straws, visiting the virtual reality world, and making shapes to figure the cost if tile with sales tax.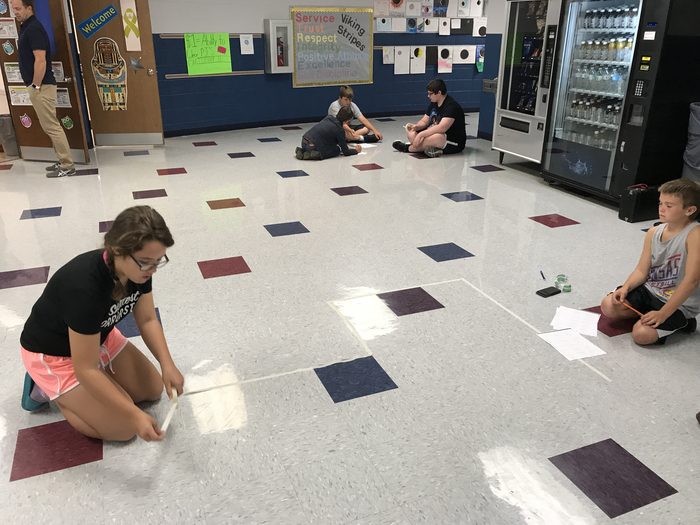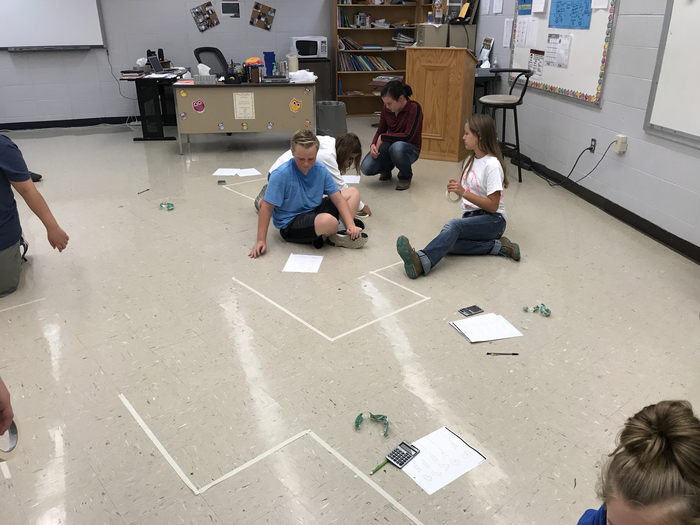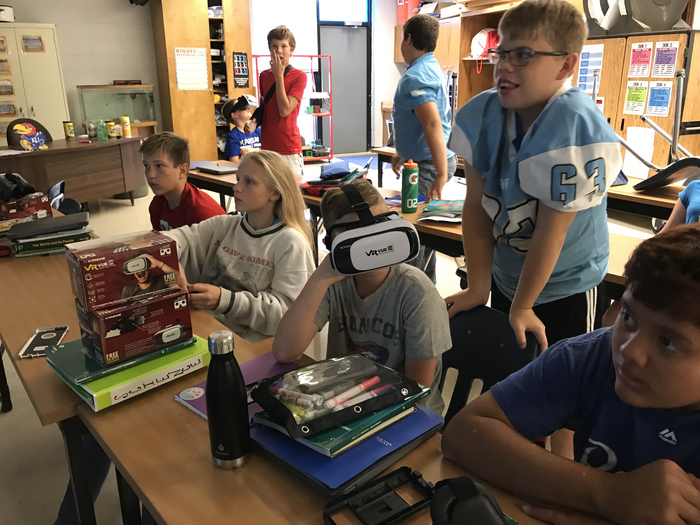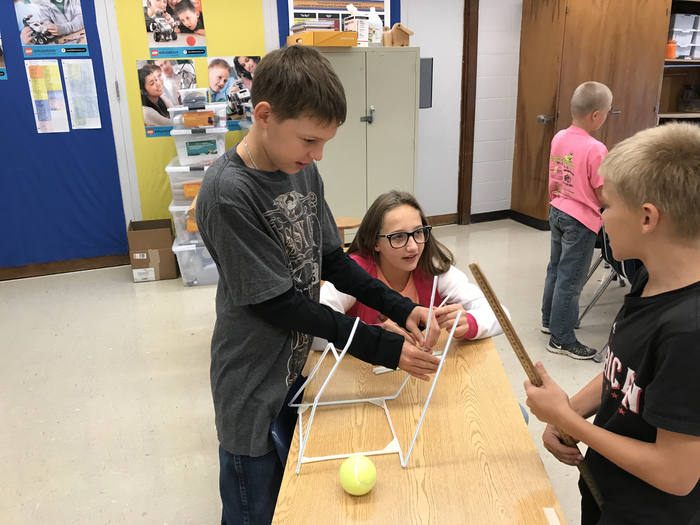 Changing the lives of animals one stride at a time! Another successful year volunteering at Prairie Paws Animal Shelter.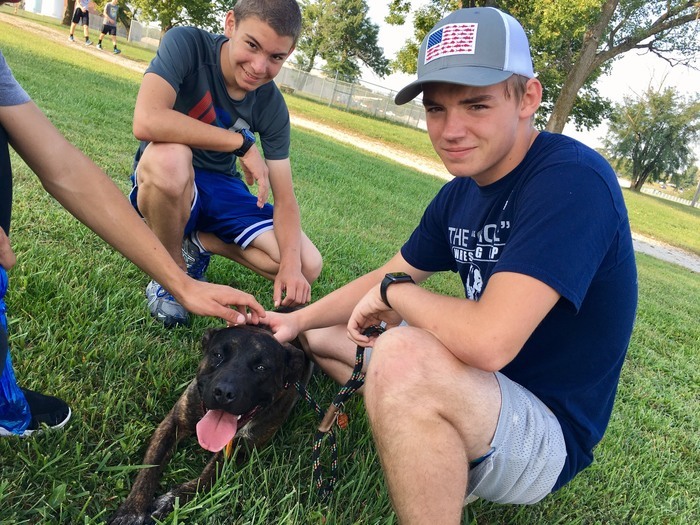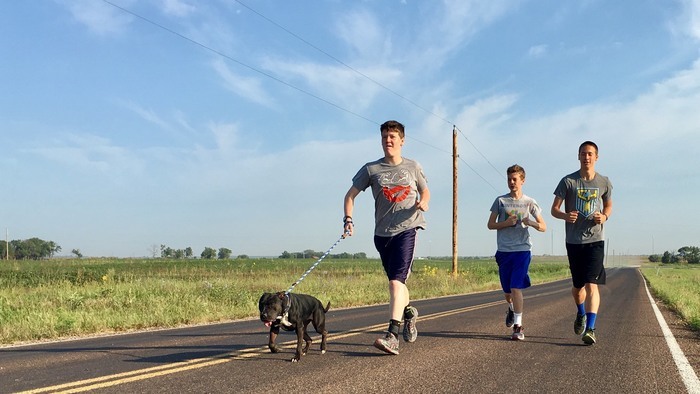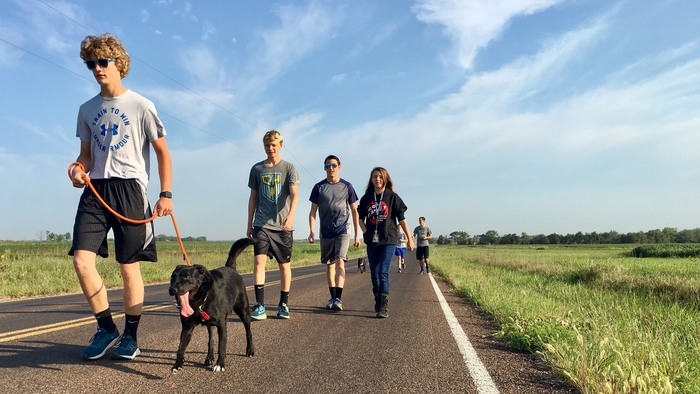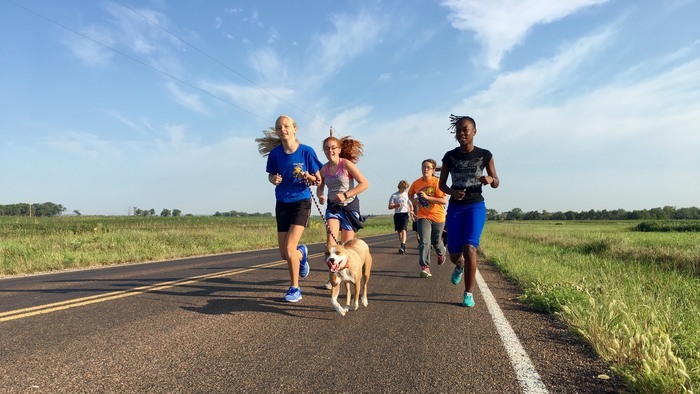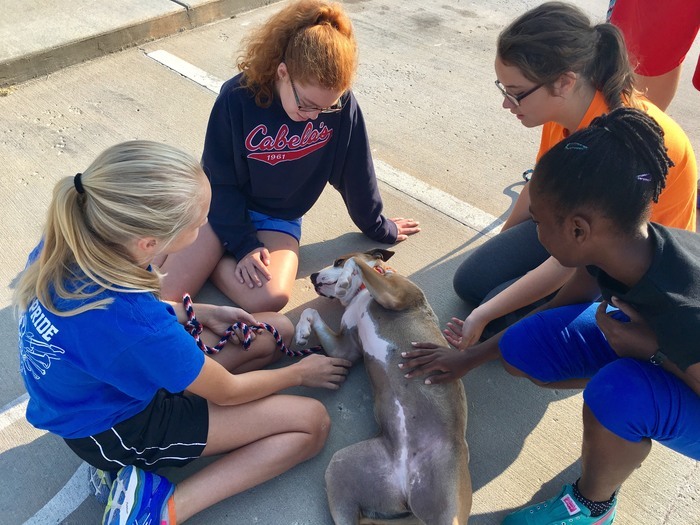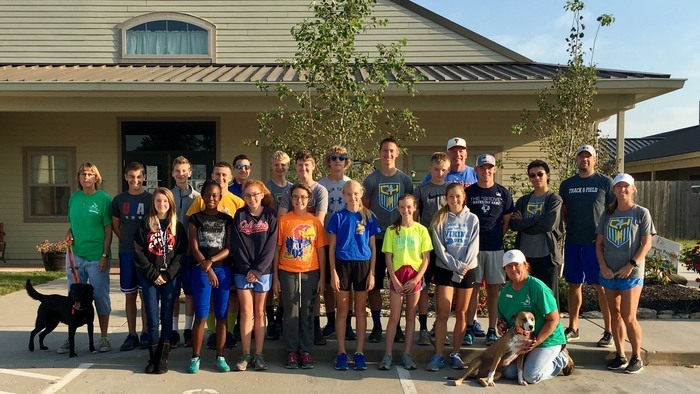 Final from Eureka last night - CH 20 Eureaka 38
Central Heights Visiting Team Chair members discussing the school acceditation process.

Check out the newsfeed to see the middle school cross country results.
Viking Criss Country Crowd preparing for the next race at the Lyndon invitational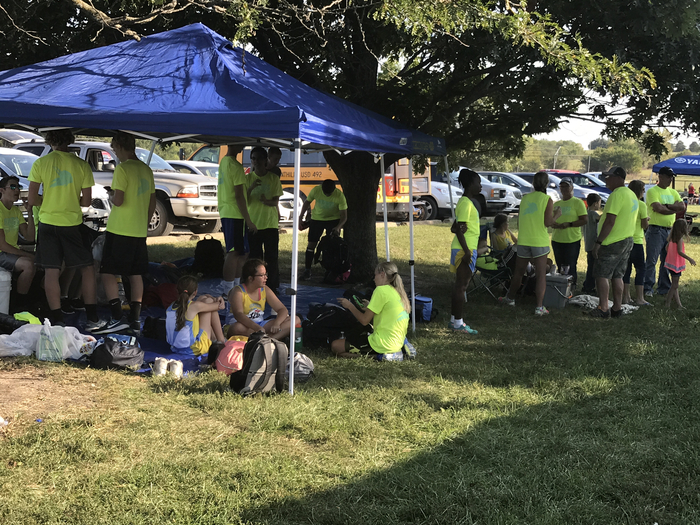 Madison begins her "Brown Bag" journal. What kind of story will it be: a tale of military heroism, one of childhood adventures, or something completely different? Oh, the possibilities!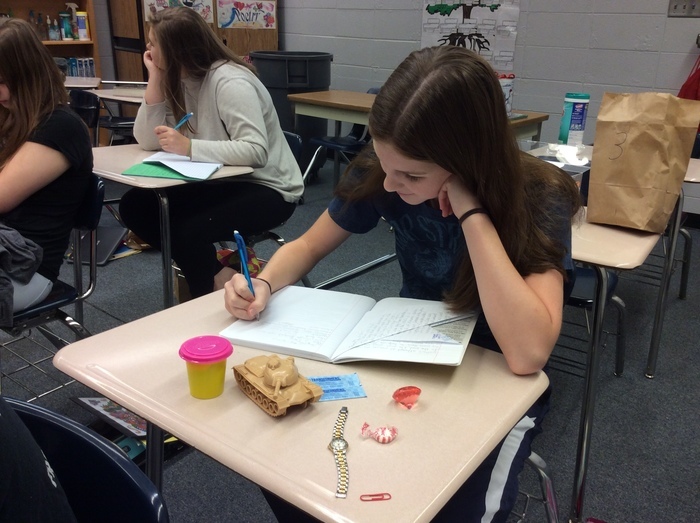 Seniors in Composition I map types of irony on their desks as a prewriting strategy for their first essay!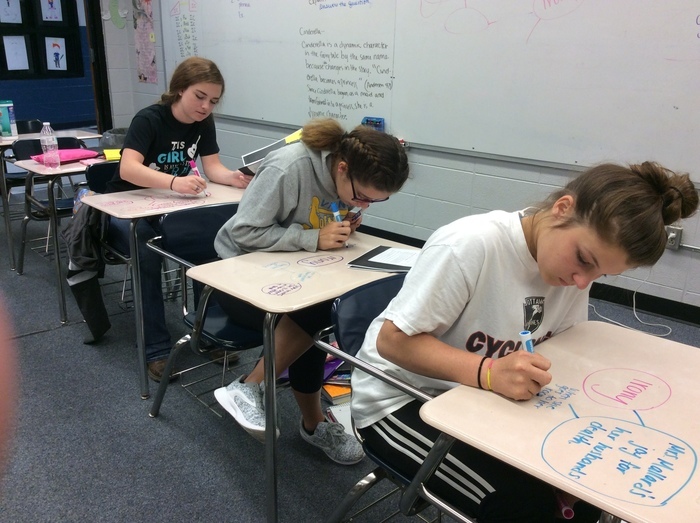 Need a mental challenge? Create a functional pinwheel using only paper, a nail, and a straw. They did it is less than 30 minutes. WOW!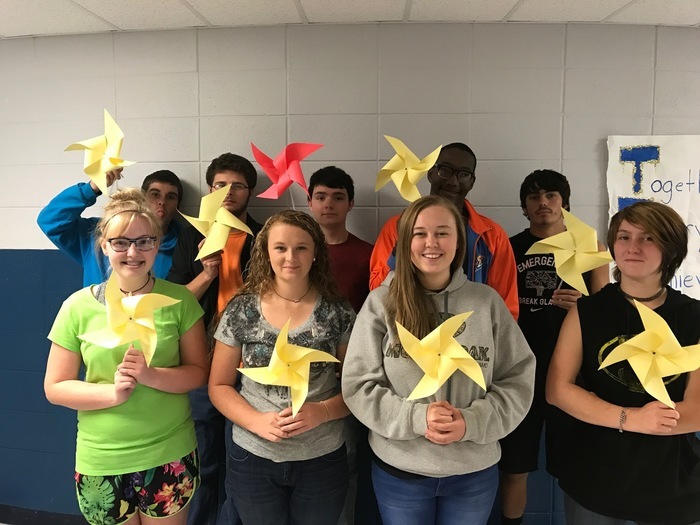 Inspired by random objects, English 10 students compose creative writing short stories.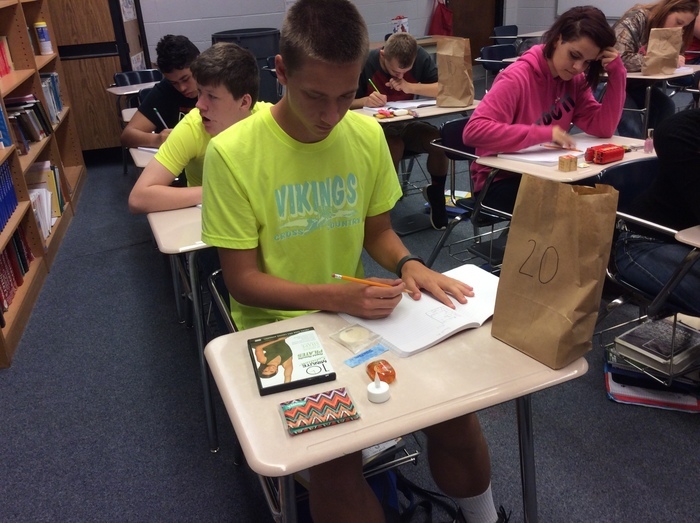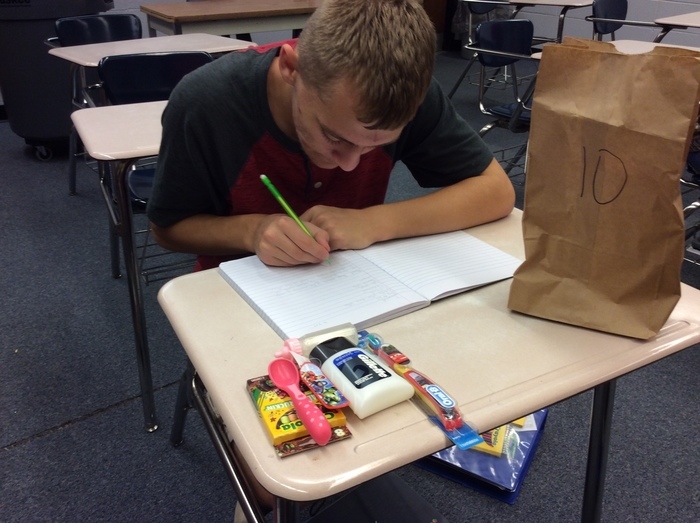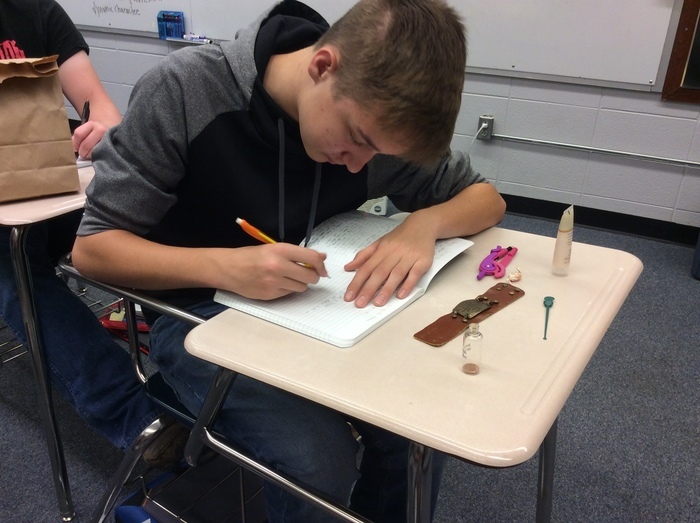 5th Graders reporting on their first day of band! Look at the number of students interested in music! It's a great day to be a Viking!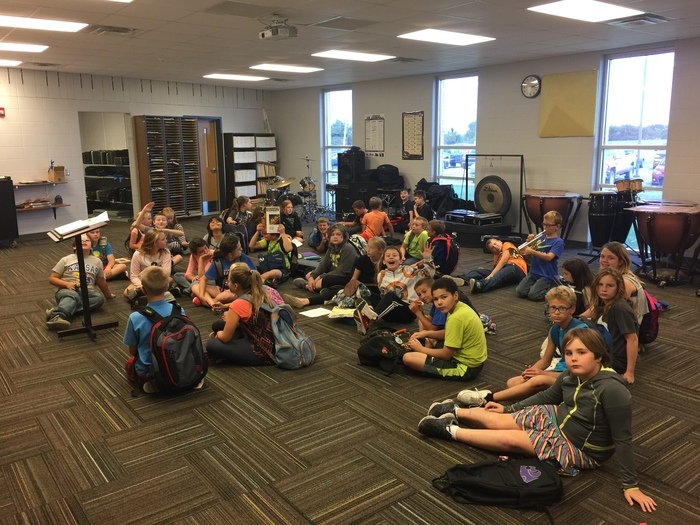 The 6th Grade Band learned to improvise today in a blues style. These kids are making great strides in only a year's time!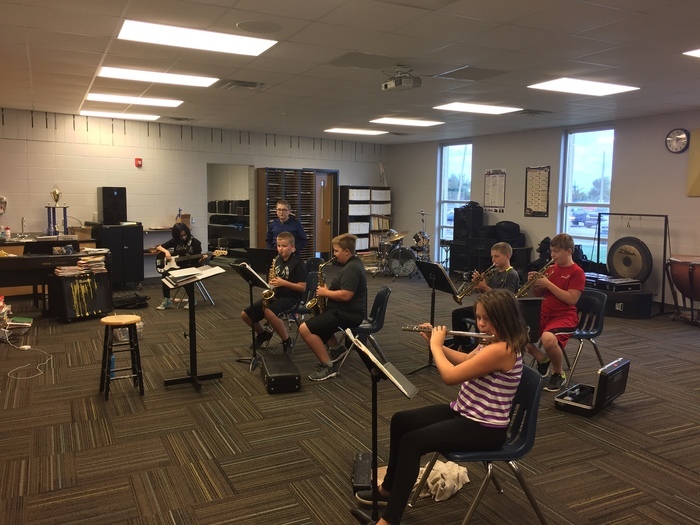 Where's Mr. Horstick? Did you check outside in the hammock made by the STEAM class?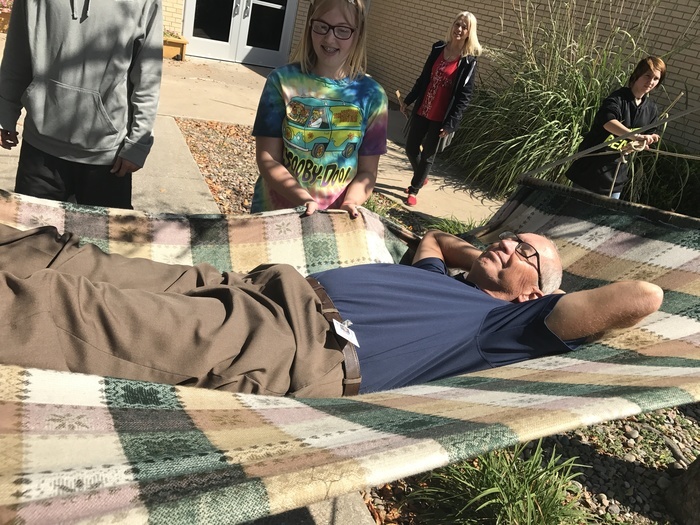 Interactive notebooks have gotten the General Biology classes excited about taking notes with Stinebaugh.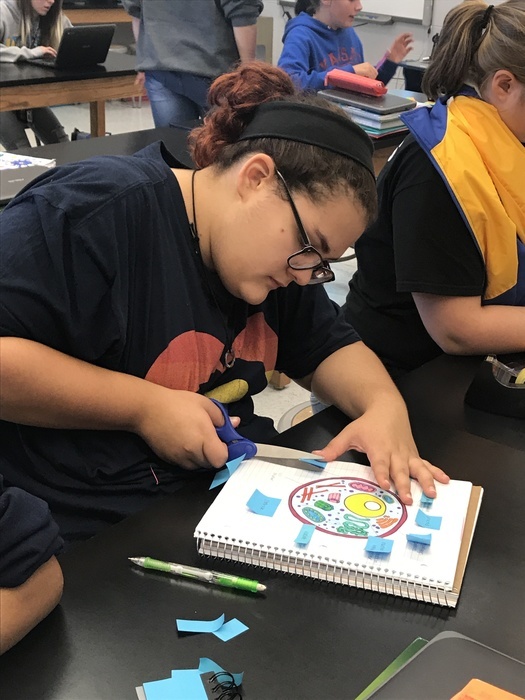 JV football loses a close game to Mission Vally last night 12-6

Mrs. Kinyon's English 10 students finger paint scenes from fairy tales to illustrate their knowledge of plot features.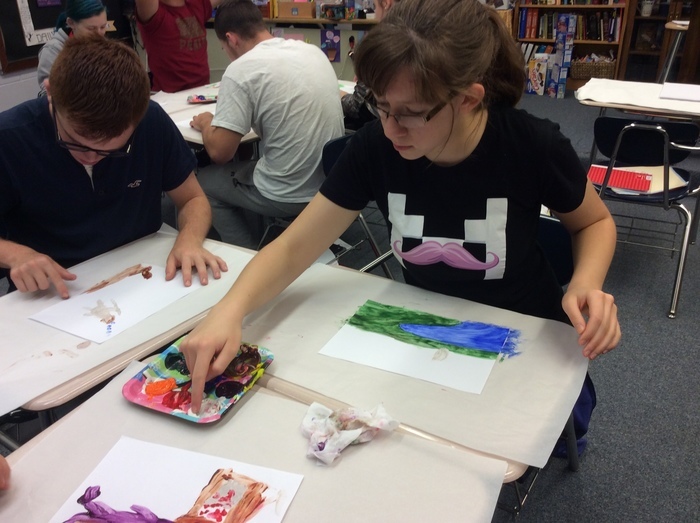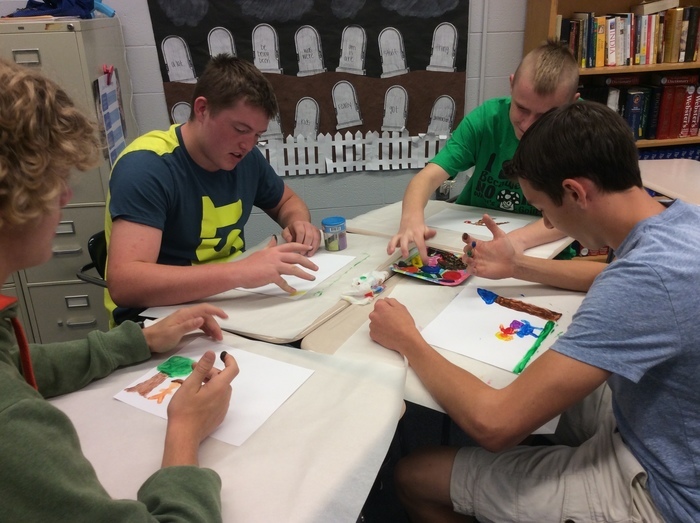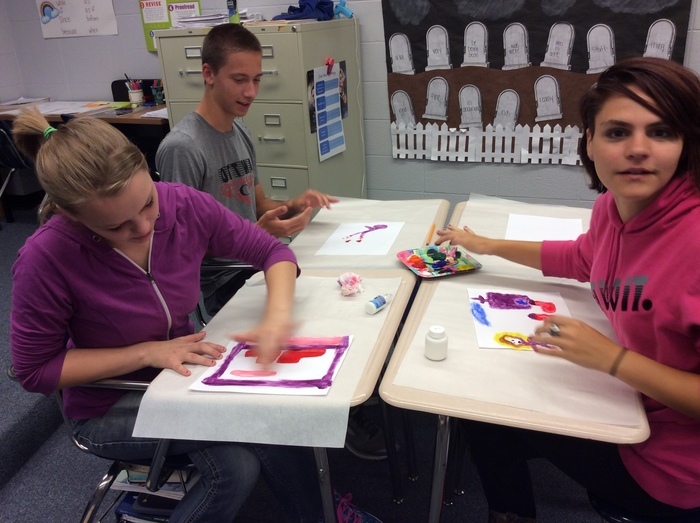 Successful 'Band Night' in the Band Room! Welcome to the Viking's Band Program 5th Graders!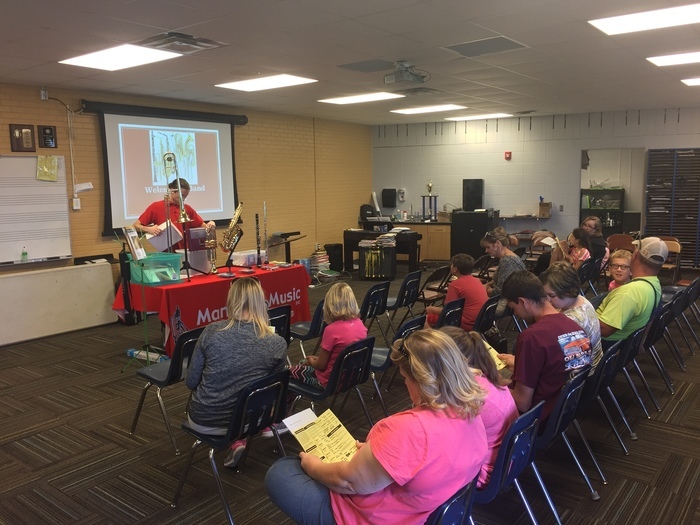 C team volleyball beats West Franklin tonight 2-0 and 2-1
JV volleyball drops a pair of matches to West Franklin 2-0 and 2-0